Brisk Synergies becomes Accelerator Centre's Latest Graduate
Brisk Synergies, recently acquired by Transoft Solutions, is the 66th graduate of The Accelerator Program
The Accelerator Centre (AC) today announced its newest graduate of The Accelerator Program, Brisk Synergies, an urban mobility company that is leading the way in automated traffic conflict analysis.
Founded in 2013, Brisk Synergies is the developer of unique software that utilizes AI and machine learning to understand the behaviour of road users. The technology can detect near-misses to help transportation authorities predict, diagnose, and address road safety challenges before the next collision happens. The software platforms are used in cities around the world including Atlanta, Bogota, Denver, Montreal, Mumbai, Nantes, The Hague, Toronto, and Zurich.
Related: Q+A with Charles Chung, CEO and Founder of Brisk Synergies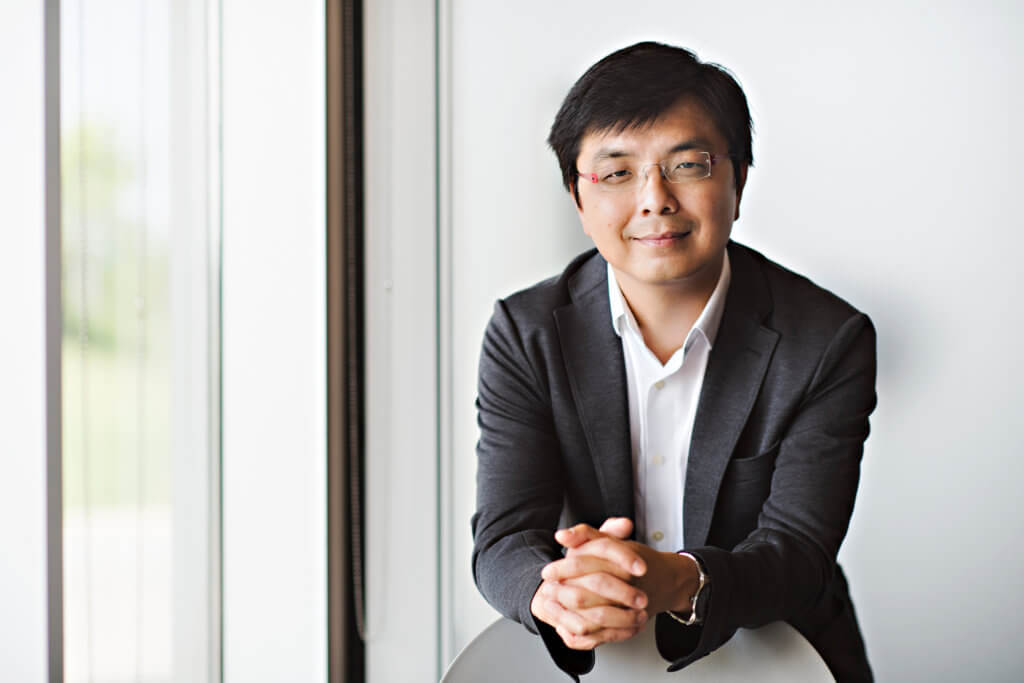 "The AC team is very proud to have Brisk Synergies graduate from The Accelerator Program," says Accelerator Centre CEO, Dr. Paul Salvini. "We look forward to continuing to support Brisk through our postgraduate program as they continue to scale and enjoy global success."
Waterloo Region's Accelerator Centre is ranked the number one private business accelerator in Canada, is among the World Top 5 and has been named Canada's Accelerator of the Year at the Canadian FinTech and AI Awards for the past two years. The Accelerator Program is dedicated to building and scaling sustainable, globally competitive companies and giving startups the highest probability of long-term success through its curriculum-based programming and continuous one-to-one mentorship from proven industry experts.
Brisk Synergies, headquartered within the Accelerator Centre with a second location in Montreal, was acquired by British Columbia's Transoft Solutions, creators of software for aviation, civil infrastructure and transportation industries, in January 2020.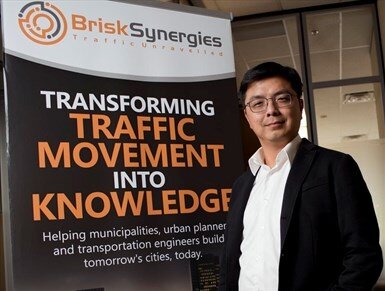 Charles Chung, CEO and founder of Brisk, has joined Transoft as its vice president of transportation safety. "By teaming with the highly seasoned team at Transoft, I strongly believe Brisk will strengthen its product line and deliver higher-value innovative road safety solutions to our existing and new clients," says Chung.
"We are impressed with the advanced technologies Brisk has developed and its highly-skilled team of researchers and developers," said Milton Carrasco, Transoft Solutions president and CEO in a news release. "Through our continuous investments in talent, and technology and innovation, we can help engineers, city planners, and transportation departments design and plan safer cities driven by machine learning and video analytics."
---
Original Press Release by the Accelerator Centre
Brisk Synergies is the 66th graduate of The Accelerator Program. Other graduates include Axonify, Clearpath Robotics, Intellijoint Surgical, Miovision, Plum, TextNow, and Top Hat. 90% of The Accelerator Program graduates maintain at least one office location in Waterloo Region.