From the very beginning, the University of Waterloo has been different.  
World-changing innovation is in our DNA.   
OUR HERITAGE
Before R+T Park
The David Johnston Research + Technology Park is situated on the Haldimand Tract, the land promised to the Six Nations that includes ten kilometres on each side of the Grand River. We are privileged to live and work on the traditional territory of the Neutral, Anishinaabe, and Haudenosaunee peoples. 
In the early 1850s, the land was settled on by the Brubacher family. The land was farmed until 1965 when the property was purchased by the University of Waterloo. Today it is home to the world's leading innovators, all of whom bring the collaborative, barn-raising spirit of those who came before. (Photo courtesy of the Ellis Little Local History Room, Waterloo Public Library)
Find your space today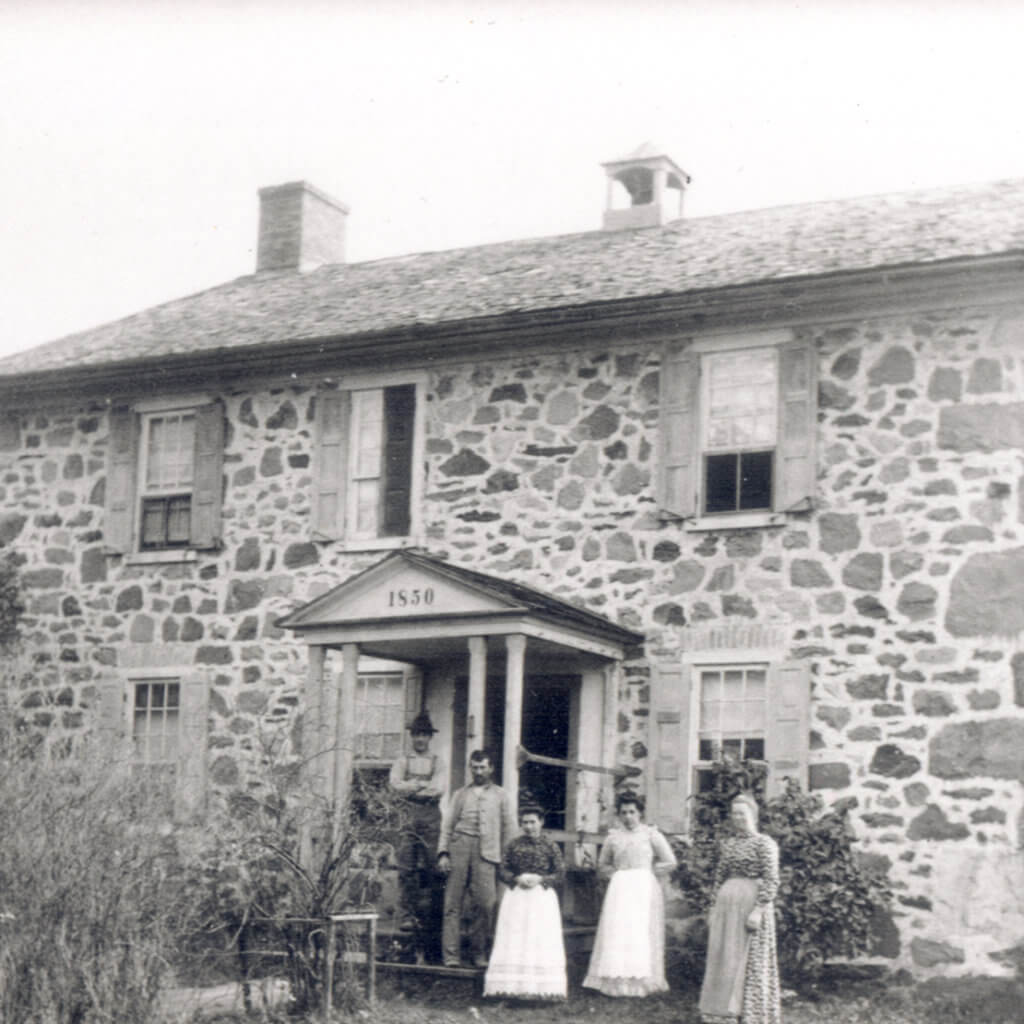 BUILDING THE FUTURE
A Series of Firsts
R+T Park officially opened in 2004 with Sybase (now SAP) as the first tenant. Businesses like OpenText, BlackBerry, NavBlue, and AGFA soon followed.
The Accelerator Centre, ranked among the top five incubators in the world, opened in 2006 as the first incubator in Waterloo. With their award-winning Accelerator Program, the AC has supported Canada's most notable startups, including Miovision, Axonify, Clearpath, Top Hat, and Textnow.
In 2006, OpenText, a spinout from the University of Waterloo and now Canada's largest software company, also opened its Global Headquarters in R+T Park.
Meet our tenants
LOW CARBON, CLEAN TECH
Welcome to the Sustainable Future
Today R+T Park is home to over 100 companies in over one million square feet, from start-ups to tech giants to nonprofits. The Park's most recent addition, evolv1, is Canada's first zero-carbon, net-positive office building.
R+T Park is committed to creating world-class spaces that drive sustainability. We're excited to partner with developers, tenants, and community members who believe we can take real climate action and build the next generation of world-changing green buildings, right here in Canada.
Build the future with us
Get in touch with us
You can reach me by email or phone.
What can I help you with?