Waterloo companies shine on Deloitte Fast 50 and Fast 500 Lists
Accelerator Centre companies ranked highest in Canada on Deloitte's Fastest Growing Companies list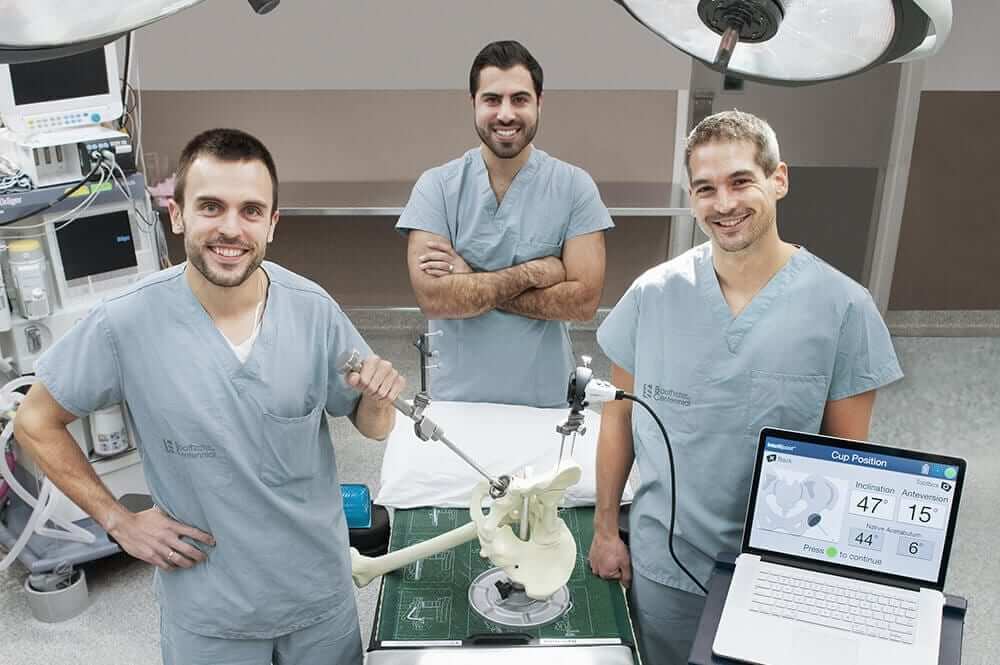 Intellijoint Surgical, a Waterloo-based technology company that developed the intellijoint HIP® surgical device topped the Deloitte Fast 50 list, ranking as the fastest growing company in Canada. Founded by University of Waterloo alumni Armen Bakirtzian, Richard Fanson, and Andre Hladio the company is a graduate of the Accelerator Centre based here in R+T Park.
Second on the prestigious list is ApplyBoard, the latest Waterloo-based unicorn company, which was an early recipient of the Accelerator Centre's AC JumpStart funding and mentorship program. Also on the list are Accelerator Centre graduates Bonfire, Smile.io, and Ecopia, as well as Waterloo-based Auvik Networks, Avidbots, and Toronto-based Tulip, which has offices in Waterloo.
RELATED: Accelerator Centre showcase celebrates entrepreneurial spark
The Deloitte Technology Fast 50 program winners consist of public and private companies in the technology sector, which have transformed the industry. To qualify for the Deloitte Technology Fast 50 ranking, companies must have been in business for at least four years, have revenues of at least $5 million, be headquartered in Canada, own proprietary technology, conduct research, and development activities in Canada, and invest a minimum of five percent of gross revenues in R&D.
The program runs alongside the broader Deloitte North American Technology Fast 500™, with winners automatically eligible for this elite ranking. Waterloo-based Auvik Networks, eSentire, ApplyBoard, Smile.io, Vidyard, Tulip, and Ecopia we all also named to the Fast 500 list, while Waterloo's Voltera was named a Company to Watch, and Geotab, which acquired AC Graduate FleetCarma, was named to the Enterprise Fast 15 list.