Top Hat's Game-Changing Deal with Education Publisher Bluedoor
Accelerator Centre Grad to kickstart the Digital Transformation of Traditional Higher Ed Textbook Industry in Sciences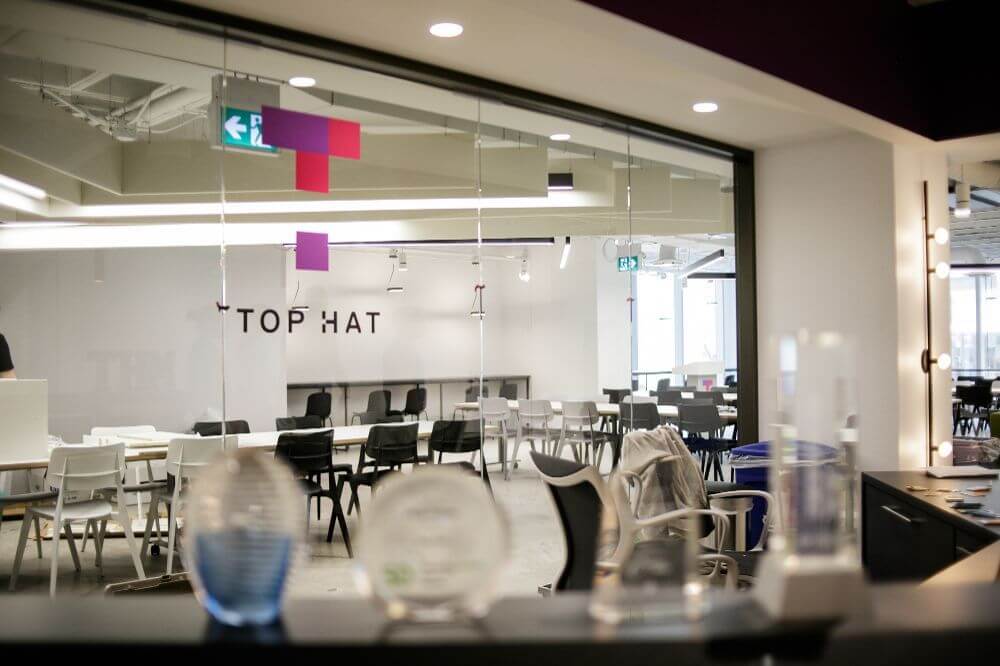 Education software start-up Top Hat announced today that it has acquired bluedoor, an independent press that specializes in educational content for the sciences in higher education. The acquisition includes more than 400 labs and course materials used by more than 500 authors. These materials are being converted into digital courseware on Top Hat's platform and infused with interactive elements, enabling educators to bring active learning to life in both virtual and in-person classrooms.
By converting bluedoor's print-only content into interactive digital courseware, Top Hat is ensuring that educators who adopt these titles will now be able to engage and motivate students in any teaching environment, whether online or in-person, synchronous or asynchronous, at a time of great uncertainty in higher education brought on by the COVID-19 pandemic.
Related: Top Hat to Acquire Nelson's Domestic Higher-Ed Textbook Business
Prior to the acquisition of bluedoor, Top Hat acquired the Canadian domestic higher ed textbook business from Nelson, Canada's largest educational publisher, to expand its broad portfolio of best-in-class content delivered through Top Hat's active learning platform.
The acquisition transformed the Canadian higher education publishing landscape and positioned Top Hat as a leading player in the industry.
---
In February, 2020, Top Hat announced it raised $55M USD in Series D financing to drive the shift from traditional textbooks to digital interactive course materials. The company is working with print publishers like Fountainhead Press to transform their print-only content into interactive digital courseware. At the same time, Top Hat is scaling its ability to empower professors with the technology and support to author, adopt, curate, and adapt course materials to create personalized and responsive learning experiences for students.
"By joining Top Hat and transforming our content into interactive digital courseware on its all-in-one platform, we can enable more educators to deliver their courses effectively and bring active learning to life for their students," said Jon Earl, Bluedoor CEO.
As Higher Education Moves Online, Every Traditional Publisher Needs a Digital Distribution Strategy
"The COVID-19 crisis has laid bare the urgent need for a substantial overhaul of the traditional textbook industry,

Mike Silagadze, founder and CEO, Top Hat
"Prior to the pandemic, we were already seeing the digital transformation of educational content. The events of the last few months have drastically accelerated that shift to help students overcome heightened challenges associated with the cost, accessibility, and relevance of print textbooks. And once the crisis has ended, both educators and students are not likely to forget the improved learning experience offered by interactive digital content. Every traditional publisher needs a digital distribution strategy—Top Hat makes that possible, with the added benefit of a proven active learning platform designed to improve student outcomes."
---