The Buoyant Foundation is keeping communities afloat
Elizabeth English is pioneering the way for adaptable mitigation technologies in the face of flooding exacerbated by climate change. We sat down with the University of Waterloo School of Architecture Professor to talk about her not-for-profit organization, the Buoyant Foundation Project, which is providing amphibious technologies for communities facing flood risk and occurrence, with a test prototype located in R+T Park.
Flooding from climate change doesn't just erase buildings and roads — it erases whole communities. Solving climate change and dealing with the effects of flooding means working at the intersection of climate change and community. It's this intersection where you'll find Dr. Elizabeth English, Associate Professor at the University of Waterloo School of Architecture and the founder and director of the Buoyant Foundation Project. Based in Breaux Bridge, Louisiana, and locally in Cambridge, Ontario, the Buoyant Foundation Project is a not-for-profit organization that develops and implements amphibious technologies that address challenges from climate change-related flooding with a community-centred approach.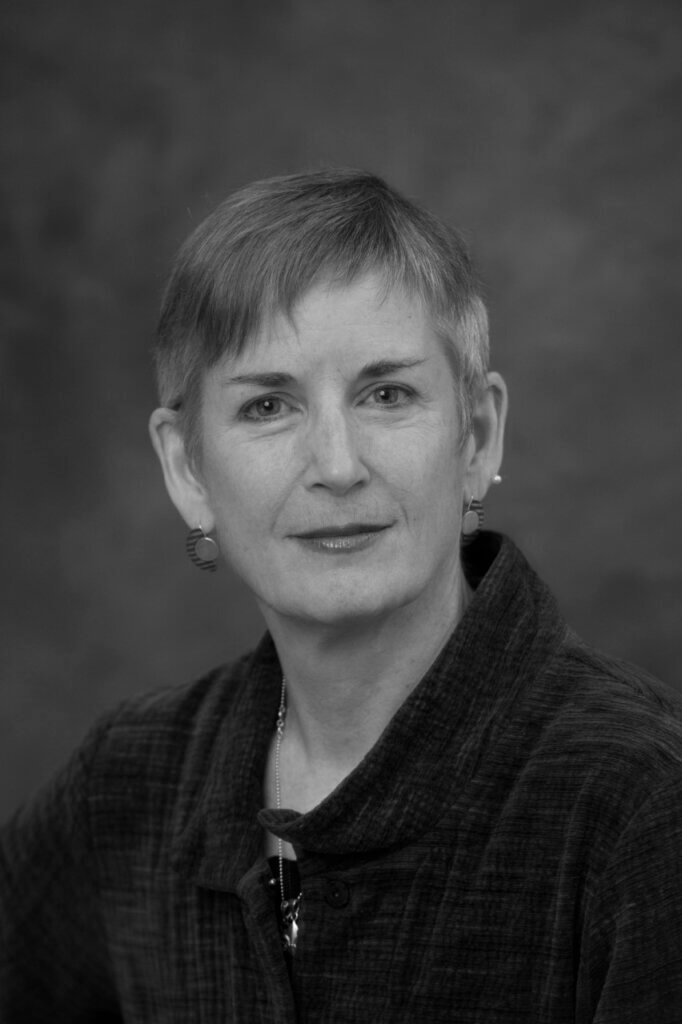 We can already see the effects of climate change today in worsening wildfires and increased coastal and riverine flooding. The impacts of climate change go beyond environmental instability and economic uncertainty. They also have the potential to erase entire communities — and even countries — off the map.
Island nations, including the Maldives and the Solomon Islands, are the canaries in the coal mine when it comes to climate change impacts. Rising sea levels will potentially affect seaside communities in Canada and the U.S. too. According to an article in the Miami Herald, over 64,000 homes in Florida will face monthly flooding by 2045.
Dr. English's background is in architecture and engineering — a combination she said gives her a unique perspective for the work she's doing. "It's the humanistic studies part of architecture that gives me the social conscience and the respect for lifestyle and culture, the ways of people in a community relating to each other through the physical environment. But the technical ability to be able to develop the design and to have it be credible is attributable to the engineering side of my background." The combination of architecture and engineering is a mix of art and science — a mix that Dr. English uses today for her work with the Buoyant Foundation. ​​Dr. English has worked in Louisiana since 1999 (she moved to Cambridge in 2007 to start teaching at the UW School of Architecture) and was there in 2005 for Hurricane Katrina. She was one of three full-time professors at the Louisiana State University Hurricane Centre, with her research focused on wind effects on buildings. After Hurricane Katrina impacted the state, Dr. English supported the recovery as a first responder assessing wind damage. During the inspections, it became clear to her that the big story was not the wind — it was the water and flooding.
"I met a lot of survivors and I was totally moved by their stories of displacement, loss, and trauma," said Dr. English, "the trials and tribulations that their families had gone through and people who had lost loved ones. It really shocked me. I decided I had to do something."
If you've travelled through coastal communities in the southeastern United States, you'll often see houses use stilts rather than a traditional foundation. While stilts are often the first thing many of us imagine when we think of ways to prevent flooding, they're a solution that Dr. English said doesn't work for New Orleans and many other communities. "I realized that stilts were a really bad idea in New Orleans because of the configuration of the neighbourhoods," said Dr. English.
In many of the parishes, especially those affected by flooding, the orientation of the houses has them close to the sidewalk on parcels that are long and narrow and spaced very closely together. Instead of hallways or corridors, residents of these traditional "shotgun" houses have always had to go through one room to reach the next one. "There was no privacy. The windows had to be open because there was no air conditioning," said Dr. English. "So you heard everything that happened in your neighbor's house and vice versa. They developed a very tight-knit block-by-block culture."
This close-knit culture also affects the way people move in and out of neighbourhoods. Dr. English said that many times when a house becomes available, neighbours work to find family members or friends to move in — increasing the closeness of the community.
"Putting the houses up on stilts breaks that connection to the street and the sidewalk," added Dr. English. "I said these stilts are culturally inappropriate. That was the architect's side of me recognizing the cultural inappropriateness. So what can we do? Well, why not get the houses out of the way? Why not try to float them so they're elevated, but only temporarily. They're elevated only when they need to be elevated."
You may also like: Building a highway in the sky – from the ground up
Elevating houses only when they need to avoid flooding is the genesis of the Buoyant Foundation Project. They now develop adaptive flood-risk-reduction technologies that are used to retrofit existing structures. Instead of stilts, the structure has a traditional foundation appropriate for its location. The structure is then retrofitted to allow it to float when flooding occurs. When the flooding subsides, the house returns to its traditional foundation. The Buoyant Foundation Project has designed retrofits to houses in Louisiana, Nicaragua, Jamaica, and the Mekong River Delta in Vietnam.
Their solutions address the risks of flooding and keep communities together. Keeping houses off stilts does more than allowing existing communities to remain connected. The technology also helps keep housing accessible for those with mobility challenges and the elderly. "Amphibious foundations don't make it difficult for elderly people and disabled people or your great uncle with diabetes to get up and down the steps or to come into the house" the way stilts do, added Dr. English.
The amphibious foundation technology is also affordable as it doesn't require the replacement of an existing foundation. It works by putting a frame underneath the house that carries the weight of the house on buoyancy blocks that provide lift. When flooding occurs, the blocks displace water to allow the structure to float.
The original prototype was developed at Louisiana State University, but the amphibious technology by Dr. English and the Buoyant Foundation Project team has roots here in the David Johnston Research and Technology Park. The BFP team built a second prototype at the Cambridge, Ontario, campus of the University of Waterloo School of Architecture that they then dismantled, moved to Waterloo and installed in a stormwater retention pond in the R+T Park. Funded by the National Research Council of Canada, the NRC Pavilion project can be seen from the Evolv1 building next to the ION light rail transit station.
"We're using it for experimental work. It's a dock with a partial roof and then we developed a system for buoyancy to test," said Dr. English. "We calculated [the buoyancy so that] we could actually hold a house which is why it's sitting so high out of the water. The foundation is capable of carrying a much heavier load, but then we realized that this was our opportunity to test a whole lot of different buoyant systems. So you can see that there are six other little platforms out there that have different types of buoyant technologies."
It's also a beautiful structure to view, which gets back to Dr. English's architecture background. "I teach a course on amphibious architecture in the School of Architecture, and my students did some research and they tell me that it's the only amphibious architecture course offered in the universe," added Dr. English. "That speaks to the uniqueness of my research, which is part of the difficulty because it's so different."
Flooding is getting worse everywhere and this is a way to keep the community intact, people not having to move, their homes not filling up with water. It's a way to prevent that from happening so that people aren't forced to leave the land . . . that they hold [so] dear.

Elizabeth English
Dr. English sees the technology as a solution in coastal communities prone to flooding and with First Nations and Indigenous communities here in Canada. "In Canada, this technology can be used by Indigenous people to increase the resilience of their communities in response to climate change," said Dr. English. "Flooding is getting worse everywhere and this is a way to keep the community intact, people not having to move, their homes not filling up with water. It's a way to prevent that from happening so that people aren't forced to leave the land . . . that they hold [so] dear."
From the parishes of New Orleans to the Mekong Delta to First Nation communities in Canada, the Buoyant Foundation Project is working to keep communities together and safe for generations to come. To learn more about the project, visit their website buoyantfoundation.org.