OpenText stays ahead of the curve with focus on employee well-being
Over the last decade, companies from small startups to large corporations have focused on their employees' overall wellbeing—including both physical and mental health. It's not just a tactic to keep productivity levels up. Having health and wellness as part of your culture helps with communication, employee retention, and creates a deeper sense of community within your company.
With the COVID-19 pandemic and the rapid move to work from home for companies in the David Johnston Research + Technology Park, health and wellness have become more important than ever.
With 14,400 employees across the globe, long-time R+T Park tenant OpenText knew they needed to find a way to promote wellbeing that could not just meet their local employees' needs, but also scale across their multiple locations.
This was a challenge that OpenText was ready to tackle head on. Founded in 1991 by University of Waterloo professors Frank Tompa, Timothy Bray, and Gaston Gonnet, OpenText got its start by creating the technology to index the Oxford English Dictionary. Their system is recognized as being the world's first internet search engine—one of many examples of world-changing tech to come out of Waterloo Region. With headquarters in the R+T Park, OpenText has grown to become Canada's largest software company, operating globally in 35 countries.
"It is time to rethink everything. Exercise and eating right are an important part of health and well-being, and this became more challenging for everyone working from home," said OpenText CEO & CTO Mark J. Barrenechea. "We partnered with Leslie Beck and Joe Holder to create new and fun ways to foster wellness and mindfulness."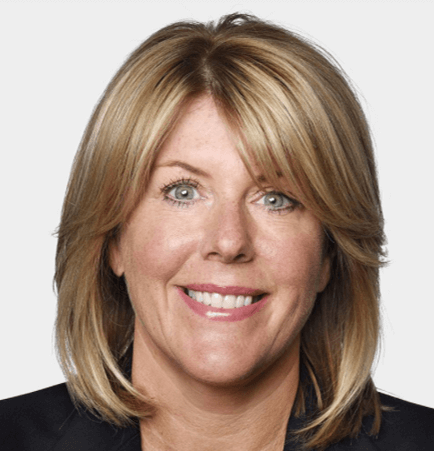 In October, OpenText launched their Well-Being at OpenText program for employees, with the addition of health and wellness consultant Joe Holder and food and nutrition consultant Leslie Beck. Building upon their standard wellness benefits, OpenText wanted to find a way to make wellness part of their culture. Holder and Beck aren't your typical consultants at OpenText—they are official OpenTexters, with company email addresses to match.
Each week, Beck and Holder send out email newsletters to 14,000 OpenTexters with food, nutrition, physical and mental health, and general wellness content. Unlike following someone on social media or watching online videos, the newsletters are an asynchronous way to let OpenTexters access the information when it works for them. It's convenient and contains information that you might not proactively search for on your own.
"I love getting the newsletters. I look forward to them every week," said Nicole Lavell, Sr. Manager, Public Relations at OpenText. "What I love the most is just getting all of the resources from a trusted source directly to me."
Outside of the Well-Being at OpenText program, Beck is the Director of Food and Nutrition at Toronto-based Medcan. After completing her internship at St. Michael's Hospital in Toronto, Beck briefly worked as a hospital dietitian before moving into private practice. For much of her career, Beck's practice was based out of Medcan and in 2018, she joined their team while continuing to do consulting projects—including the program at OpenText.
RELATED: How TextNow is empowering their team to "Work Best"
Making time for exercise has been a priority for many workers both before and during the COVID-19 pandemic. While physical activity is great, it often loses its effectiveness due to poor nutrition or eating habits. "I've always talked about being preventative with your health, and not waiting for a problem to arise," said Beck. Changes to your diet can help health issues such as high blood pressure or elevated cholesterol, but Beck promotes educating and inspiring people to want to eat healthier, try new foods, cook in the kitchen, and if they are parents, cook with their children and make healthy eating part of family wellness.
Many studies have shown that the right diet can help reduce the risk of heart disease, stroke, certain cancers, and diabetes. There are more and more studies being done now around the impact of healthy eating and nutrition on mood, thinking skills, and productivity. All of this goes into Beck's weekly newsletter which includes relevant articles, nutrition tips, a weekly challenge, and recipes. "It's nice to know all this information about diet and nutrition and antioxidants, and here's how you can put it into practice in your life," added Beck.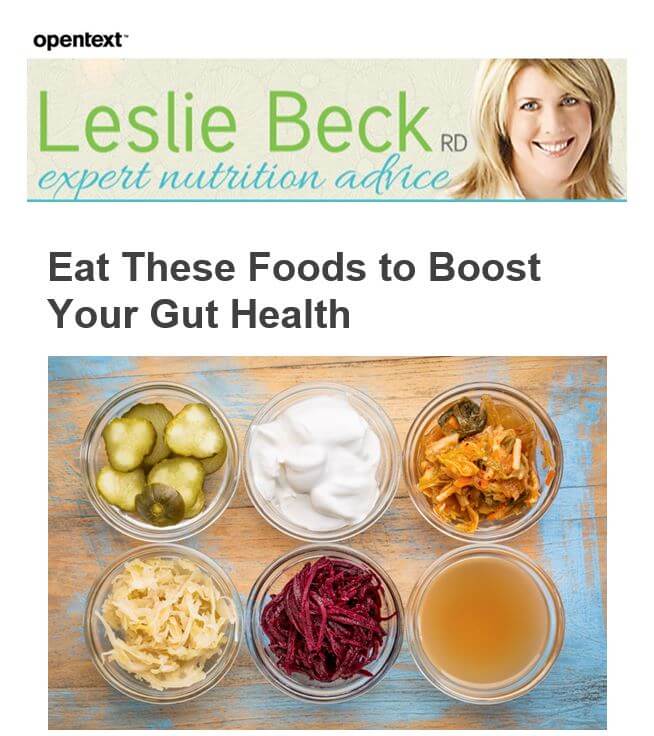 The newsletter is more than just a one-way form of communication. OpenTexters can reply to both Beck and Holder with questions or other feedback. "When we first launched this, there were a number of emails that I had saying 'Wow, thank you so much. This is amazing' and somebody had written that this was the best initiative ever at OpenText," said Beck.
Having the resources and tools to eat healthy balances with the work that Holder does educating OpenTexters about wellness. Holder is an internationally-known wellness consultant, a columnist for GQ magazine, and is the creator of the Ocho System. A lifelong athlete, Holder graduated from the University of Pennsylvania where he played football and earned his degree before starting work at a food startup in New York. "Going to a tough school and playing a sport, you kind of realize that performance is much bigger than just on the field, because at the end of the day, you still need to excel in the classroom," added Holder.
It was in university where Holder first developed the ideas that would become the Ocho System. The Ocho System is an eight-dimensional philosophy that focuses on physical, emotional, mental, spiritual, community, environmental, societal, civic wellbeing. "Ocho stands for 'one can help others, others can help one'," said Holder. "Once people start to take care of their physical health, they soon realize that the self is much bigger than just the individual."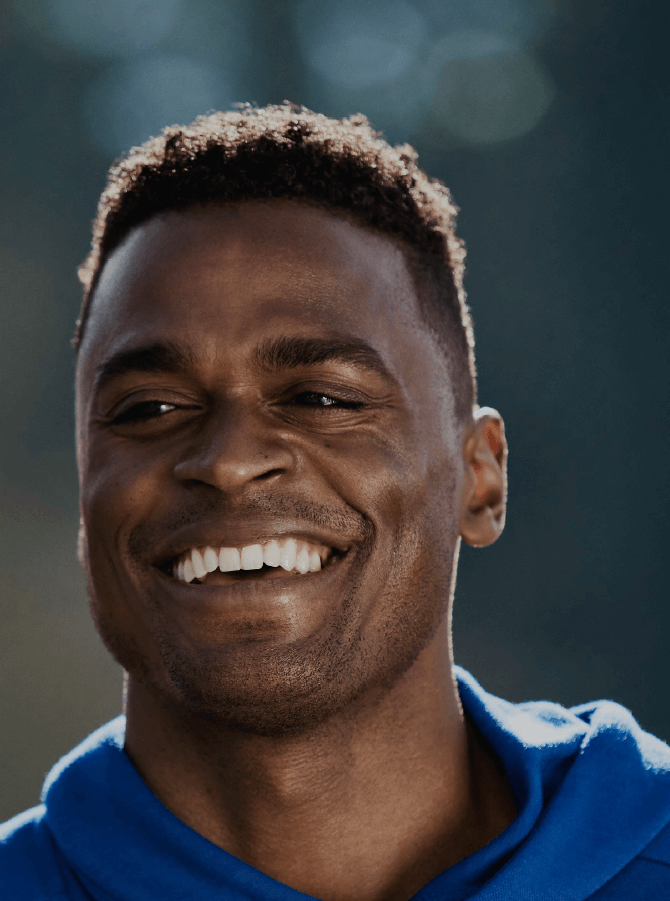 The focus on total wellness was appealing to OpenText. "They reached out and explained their concept that they were working on what they're looking to do. I sent them back a pitch and a concept for what I thought would work. And yeah, and then it went from there."
Like Beck, Holder has found the interactions with the OpenText team to be something unique in corporate wellness. "For the most part, everybody is very pleased with the workouts, with the advice with the tips. It's definitely a journey that changes them, which is exciting because health is a human right."
Carola Donsig is the Senior Marketing Programs Manager at OpenText. Donsig helped lead the creation of Well-Being at OpenText and echoed Beck and Holder on the interactive nature of the program. "Employees can email Joe and Leslie back directly or post a comment in the internal social platform. For example, somebody reshared Joe's latest workout video with the comment 'It is very helpful, particularly during these days when we are working from home and our movement is very limited.'" said Donsig.
"This is a little bit different and a little bit more extraordinary." Holder said that OpenText has made him accessible to their employees, and vice versa. "OpenText is ahead of the curve," added Holder. "They are making a deliberate stand in saying, we're going to try our best and we know times are different, but we're going to give you the resources that are necessary for you to take care of yourself. I think it's something that every company should do."