Nicoya receives $290K in Federal funding to bolster Canada's COVID-19 testing
Accelerator Centre Graduate to develop portable COVID-19 diagnostic test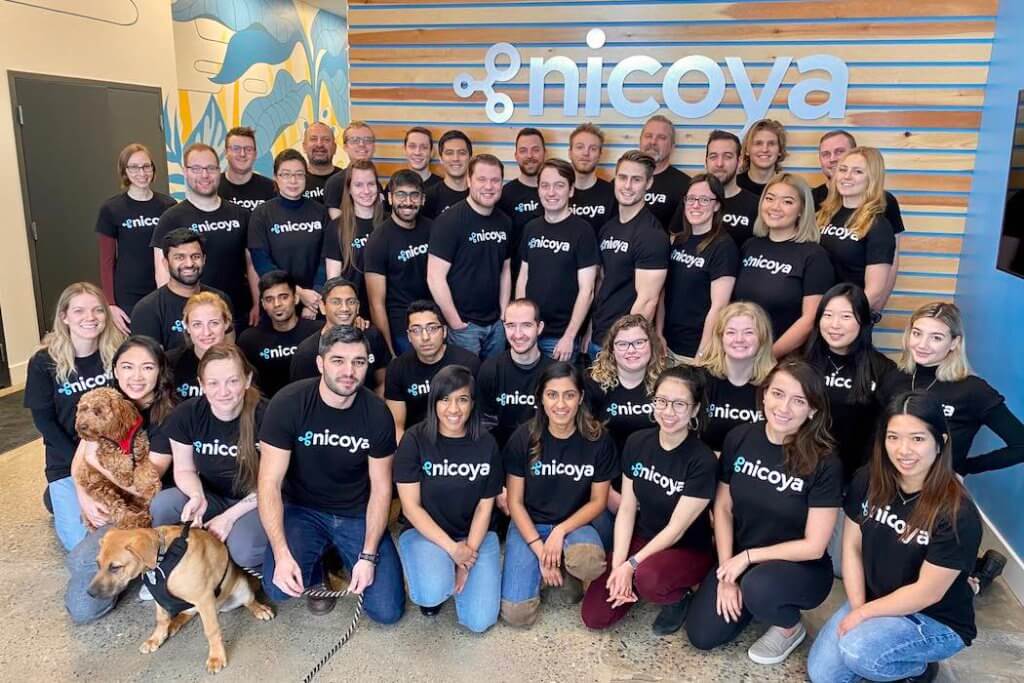 Waterloo-based Healthtech startup Nicoya is set to receive up to $299,000 in federal government support to accelerate development of its portable COVID-19 diagnostic test.
The Accelerator Centre Graduate is one of four Phase I funding recipients of Canada's Point-of-Care Diagnostic Test Kit Challenge. The challenge was part of a broader call to action from the government to industry for innovative solutions to COVID-19. Technology developed under this program is likely to drastically improve Canada's ability to respond to the pandemic.
"Our government is mobilizing resources to combat COVID-19 and I'm proud that Nicoya was one of four Phase I funding recipients," said Raj Saini, Member of Parliament for Kitchener Centre.
"Nicoya is an exemplary company already working hard on pioneering innovative research and finding solutions together, and this approach is a pillar to ensuring we have both short and long-term solutions to fight the COVID-19 pandemic."

Raj Saini, Member of Parliament for Kitchener Centre
While COVID-19 numbers continue to improve, the possibility of a second wave remains a serious threat. In the absence of a vaccine, widespread testing and community tracking will be vital to curbing the virus's spread amidst economic re-opening.
As it stands, widespread testing currently constrained by the availability of processing labs- with existing approaches to detecting the virus requiring specialized equipment and personnel. To achieve widespread testing, Canada needs a simple, point-of-care testing method that can be used by anyone, anywhere.
This is where Nicoya comes in.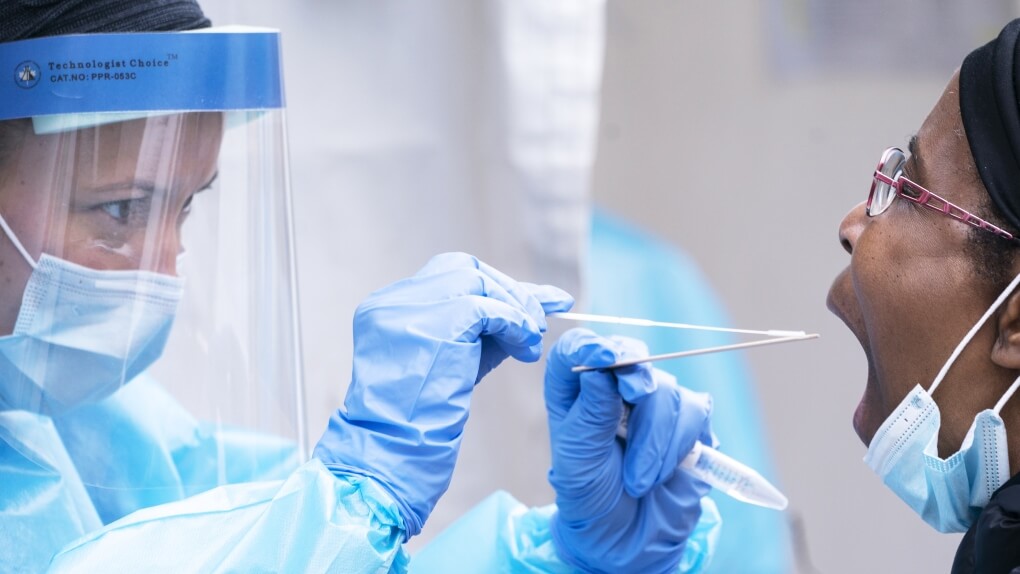 Leveraging years of expertise in nanotechnology, biochemistry, and microfluidics, the healthtech start-up is developing a test that will be able to detect viral infection in real-time. Using the individual's saliva to screen for the virus, Nicoya's Atlas will also be easier to administer and much less invasive than current alternatives.
The technology will enable testing to be performed outside of centralized settings such as labs, clinics, and hospitals, significantly bolster Canada's testing throughput. Ultimately, with Atlas, Nicoya hopes to make testing more readily accessible to Canadians.
"There is an urgent need for diagnostic kits that can provide users with immediate results, rather than having to rely on testing labs that can take two to five days," said Ryan Denomme, co-founder and CEO of Nicoya. "Delays increase the possibility of infected people spreading the virus further, or uninfected people facing unnecessary quarantine."
"Atlas will fill an important void in the current testing space, as a portable COVID-19 test that can fit seamlessly into economic re-opening strategies."

Ryan Denomme, co-founder and CEO of Nicoya
If successful in establishing the feasibility of Altas, Nicoya could receive up an additional $2M from the government to expedite the development of a prototype.