eleven-x IoT Solutions Supporting Companies' Return to Office After COVID-19
eleven-X teams up with Pinchin on innovative solution to mitigate airborne spread of COVID-19 in workplaces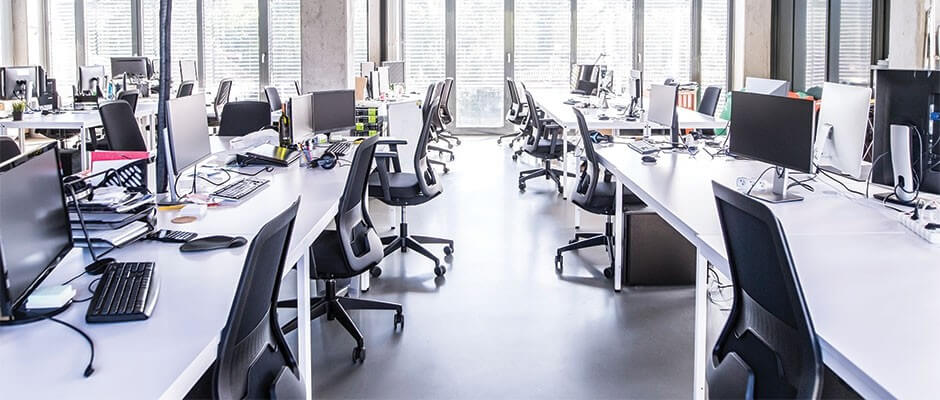 R+T Park tenant and IoT solution developer, eleven-X, recently announced a partnership with Pinchin LTD, one of Canada's largest building science, environmental, and health & safety consulting firms.
As Canada continues to re-open sections of the economy, more companies are being confronted with the challenge of redesigning their workplaces to minimize the potential spread of COVID-19. Joining forces, the duo announced an innovative building and indoor environment monitoring system, designed to help businesses mitigate the risk of airborne transmission of viruses. The system includes wireless, real-time monitoring of CO₂, temperature, and humidity for indoor environments.
"Real-time monitoring of spaces and environments is now more important than ever before, and we are excited to be able to help by providing solutions that will have a positive impact on people needing to be in offices and buildings,"

Jeff Grossi, Chief Executive Officer at Pinchin
In lieu of a vaccine, following a structured risk assessment model is an important strategic tool in re-occupying workspaces. High CO2 concentrations can indicate poor ventilation and/or locations where groups are gathering. Humidity can also play a key role in both amplifying or limiting potential exposure to viruses. By managing ventilation rates, relative humidity, and monitoring and communicating these conditions to staff and tenants, companies can create environments less conducive to airborne spread of the contaminants.
The partnership brings together two companies with very complementary areas of expertise in indoor environment monitoring with Pinchin, who possess a rich history of providing solutions that ensure safe and healthy spaces in complex environments, and eleven-x and their world-class expertise in integrating wireless, cost-effective solutions designed for real-time monitoring.
"This partnership with Pinchin is really about our technology working alongside theirs to bring safety to people in many different environments and enclosed spaces, which is going to be paramount as they return to work and moving forward,"

Dan Mathers, President and CEO of eleven-X
"We are proud to be able to offer solutions that can deliver an immediate impact, and we're very excited about what we can accomplish with the development of innovative new solutions together."
eleven-x, which was founded by former BlackBerry engineers Fraser Gibbs and Ryan Hickey, graduated from the Accelerator Centre here in R+T Park in 2017.