How to locate in Waterloo's tech-centric research park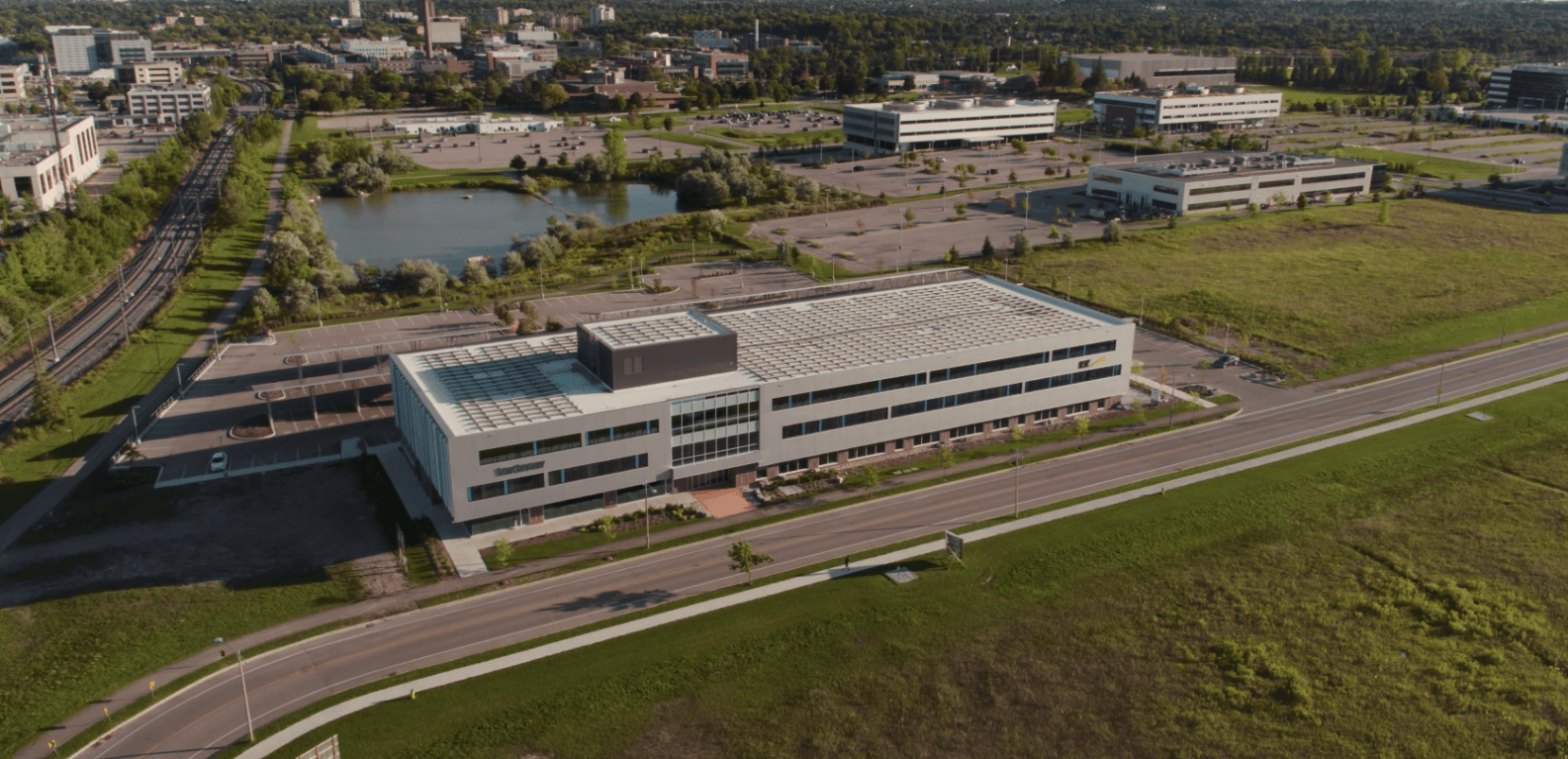 This interview was originally posted on the Waterloo Economic Development Website and is reprinted with permission.
In the first part of our series on the David Johnston Research + Technology Park (R+T Park) at the University of Waterloo (UWaterloo), we looked at the history of the Park and its collection of tenant companies and organizations. Home to tech giants like SAP and OpenText, scale-ups like TextNow and SSIMWAVE Inc. and the Accelerator Centre, the R+T Park is well on its way to building a tech cluster alongside Canada's top technology university.
How can the R+T Park help your business?
In addition to being an exciting tech cluster, the R+T Park also presents a very interesting property development opportunity for companies looking to access serviced property a) close to a top university, b) within a strong tech business community and c) accessible via reliable light rail transit.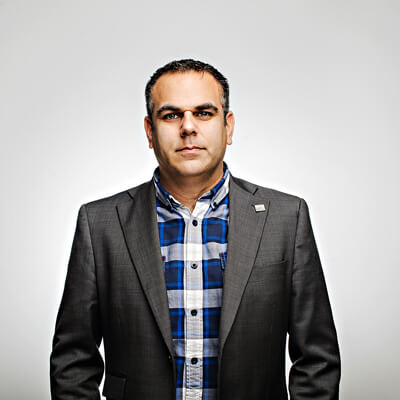 We recently spoke to Mike Pereira, Manager of R+T Park, about recent developments, including evolv1 (Canada's first zero carbon building), the reasons why companies are choosing to locate in the Park, and a quick look at land availability:
Q: Numerous developers, including The Cora Group, have built in the R+T Park over the last few years. Can you tell me how the R + T Park model works, in terms of getting buildings up and running?
Pereira: There are a couple of different ways buildings can go up.
There is the OpenText type of model, where a company is interested in building its own purpose-built building, so it will lease the land from us and undertake the design and construction of its own facility.
We also partner with commercial real estate developers to develop and fill new buildings. The Cora Group, Marsland Centre Ltd. and Europro are three that we have worked with to date.
They will come in and build the facility, and then we work with them to find tenants that are a good fit. Specifically, we try to attract tenants that see co-locating with other tech companies and close proximity to UWaterloo as an advantage.
Q: What type of tenants are you looking for? Are you aiming to attract a particular type of company?
Pereira: It's less about the type of company and more about the type of activity. Today, almost every company is, in some way, a tech company. In agriculture, for example, there are self-driving combines, robotic milking systems and Internet-of-Things sensors. Banks are another example, employing large numbers of software developers. Manufacturing is another great example – advanced manufacturing is absolutely a technology driven industry.

So, for us, it is less about the type of company and more about whether they are doing innovative things that align with what the university has strength in. Are they using artificial intelligence? Are they engaged in innovative engineering? Are they solving complex problems that we can help with, and are we producing the talent to meet their needs?
We also want companies that want to connect with the startups, graduate students and the faculty members who are creating new intellectual property here.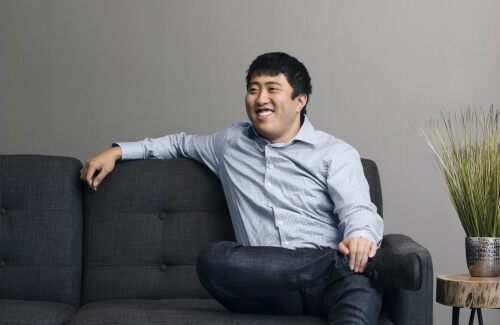 Q: Why do companies choose to locate in the R+T Park? What are the advantages for them?
Pereira: Talent, of course, is one of the biggest drivers. Access to the talent stream emerging out of UWaterloo, in particular, but Wilfrid Laurier University and Conestoga College are just down the road. There is global competition for top talent and companies are wanting to recruit highly-qualified professionals early in their careers.
They are also choosing to come here because of the university's reputation for industry partnership. They are interested in partnering with researchers on R&D initiatives and working with faculty on how to solve really complex problems.
In some cases, they're also coming to the R+T Park because they have an interest in thinking like startups, working with startups or acquiring startups. They want to tap into this startup ecosystem, which is one of the most vibrant and concentrated in the world.
READ OUR INTERVIEW WITH TEXTNOW CEO, DEREK TING ON WHY R+T PARK HAS BEEN A KEY PART OF THE COMPANY'S TALENT STRATEGY
Q: What about location and other factors like the light rail system?
Pereira: It is a very desirable location, especially with its proximity to the university and Uptown Waterloo.
Waterloo is growing up and seeing more intensification. We now have a light rail system with a station at the Park. This is just a great location for any company.
On the softer side of things, the fact that we have people actively managing the Park is widely seen as a positive. We organize beer gardens and sports leagues, and coordinate food trucks and run events. That's nice for companies, not just because they don't have to do it, but also because it keeps the employees happy and helps with retention. There is a sense of community. We have, for example, a community fund that has collected about $300,000 for charities.
The value of the Park is more than just the offices. It goes well beyond a real estate play.
Q: The evolv1 building, which is Canada's first zero-carbon building, opened a year ago at the R+T Park. Can you tell me about that?
Pereira:Yes, it opened and was almost full on day one. There is not a lot of tenant development to do when you open the building and it's nearly full! I hope that speaks to the demand of this kind of innovative project.
There is a little bit of space left, about 7,000 square feet out of the 110,000 square feet in the building.
The evolv1 building traces its philosophical roots to when Sustainable Waterloo Region was doing strategic planning back in 2013 and realized a growing need and desire in the community for some kind of physical presence and example of sustainability. A physical building that embodied the vision of sustainability.
Sustainable Waterloo Region approached the R+T Park as a potential partner to build it out. My predecessor, Carol Stewart, embraced this idea and worked to bring The Cora Group to the table. They brought EY Canada (a global assurance, tax, transaction and advisory services company) in as a lead anchor tenant for the building.
The vision was to build a highly sustainable building but one that would also have market-rate rents. It had to be commercially viable. They didn't want the sustainability aspect to price the building out of the market.
The idea of building a highly sustainable building that's great for the environment but not compromise on making it a viable commercial building was the challenge that The Cora Group really embraced. That's what they ended up doing. They built the most sustainable office building in all of Canada. The Canada Green Building Council recognizes it as the country's first zero carbon certified building. It is also commercially viable, with rents within market tolerances.
In terms of energy, it is designed to be "net positive," which means it produces more energy than it uses, about 108 percent of its operational energy needs. It does that through solar panels and geothermal, as well as other features such as a living wall.
Q: Is there an evolve2 building in the works?
Pereira: I can't tell you too much about that one yet because it is still in the planning stages, but I can say that we're excited about the idea of another building that will set a new standard for how we build sustainable buildings. The Cora Group is hoping to take everything they learned from evolv1 and make it even more efficient.
Q: Can you tell me about the serviced land availability in the R+T Park? Is there still capacity to grow and build out?
Pereira: Yes, there is. After evolv2, we will have two sites left for development in what we call Phase 1 of the Park development.
Beyond that, we have started to think about what happens after Phase 1 is built out. There are various options. For example, we have land to the north and we could look at developing that land, but there are also infilling opportunities. We want to think very deeply about how to design the next evolution of the Park so that it will foster a more sustainable community and a more sustainable future.
Q: What are some of the future challenges and opportunities for the R+T Park?
Pereira: We are really starting to think about how we evolve into more of an urban innovation district, with amenities and spaces that foster social connection and activity, as the city grows up around the university.
One of the things I'd like to make sure of is that the R+T Park has more interconnections with the community and adjoining tech companies in the wider community.
A removed business park that is only for one type of activity may have made more sense in the past, but the companies we have here today want to be in the community and we want the community to feel connected to R+T Park and the companies that are here.
I also think we need to really look ahead to the fact that people don't necessarily need to be confined to an office and a desk to do their job anymore. It's possible to go to work remotely to be part of teams that are stratified over different geographies. Companies will still need spaces of some kind, but maybe the people will be less dependent on being co-located with other people working on the same projects all the time. We need to think about how the space can facilitate the future of work.
What that means for companies locating here and what it means for talent is still unknown but it's extremely exciting.
Want to learn more about R+T Park and Waterloo's tech ecosystem? Contact us today!