Q+A with Derek Ting
Q+A with Derek Ting, Co-Founder and CEO of TextNow
TextNow has announced exciting news about its planned move to a new headquarters in 2018. Can you share some detail on how this move fits with your company's growth plans?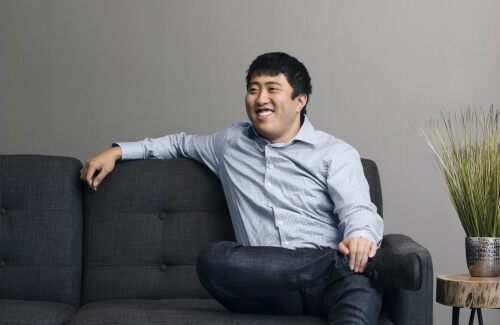 We're very focused on continuing to invest in and raise awareness for the great work that our team is doing within our community. We're growing fast and we're looking to hire a lot of top talent in our Waterloo office. I'm really proud of the culture we have built and the mission we have created to make phone service more flexible, innovative and accessible to everyone. We need a space that can grow with our team and can offer all of the amenities we want to provide to our employees – such as the 4,000-square foot fitness facility we are building. We are recruiting in a competitive landscape against some well-known companies and we want people to know that we have a very compelling mission and culture with all the perks you'd expect. And, we're going to reside in Canada's first net zero positive office building too, which offers a cool factor for sustainably-minded millennial workers.
Your new home in the R+T Park will be evolv1, Canada's first net zero positive multi-tenant commercial office building. What made this project so attractive to TextNow?
The concept, design and construction of evolv1 has an inspiring mission. As TextNow continues to grow and disrupt the wireless industry it seemed fitting to have our office in a place of inspiration.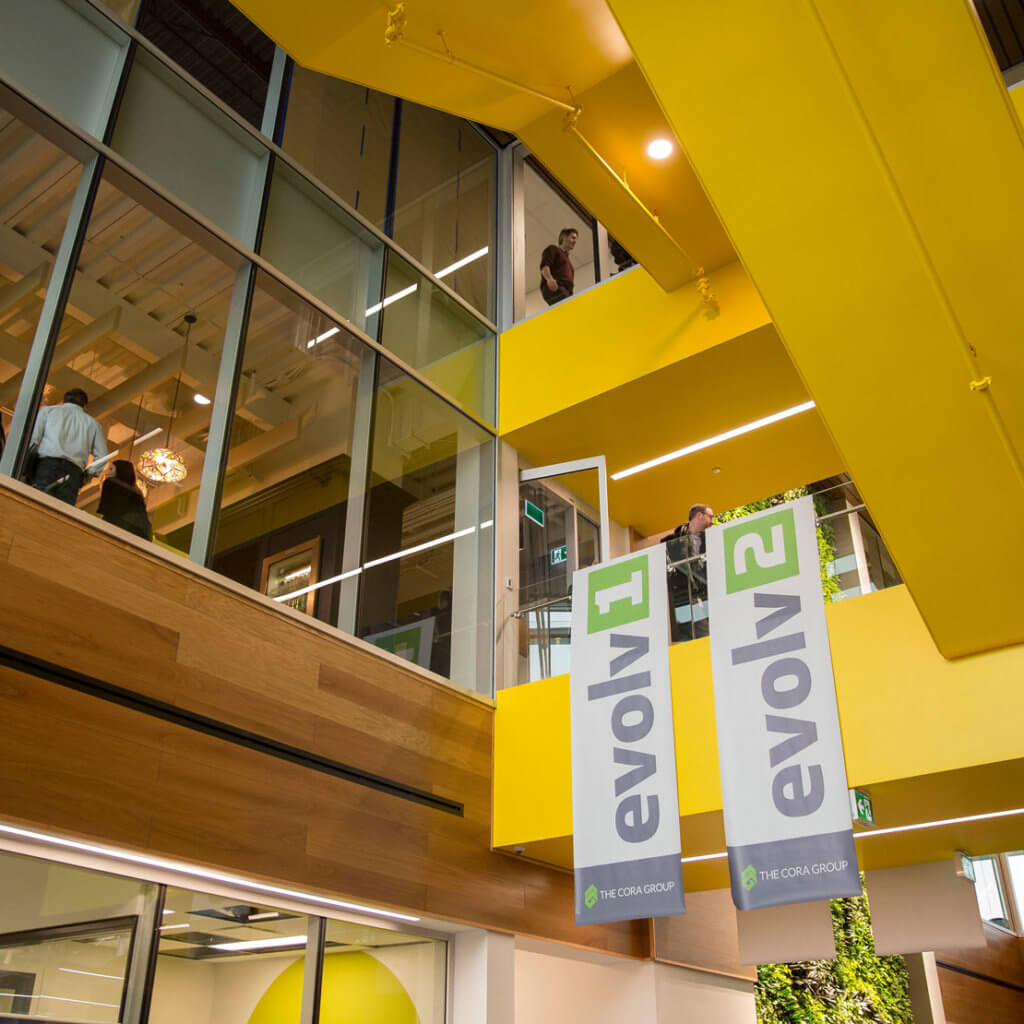 Why are the building's sustainable features and amenities important for talent attraction?
The goals of the team building evolv1 – of leading the way for environmental responsibility and sustainability – share our values. We're proud to be a part of this landmark office space. It's a bonus for us to have candidates who also share these same values and want to be a part of a workspace that offers these kinds of sustainable features. On a day-to-day basis, we know that the net zero positive nature of the building is a draw, but even more so is the quality of the space and all of the amenities it offers.
Speaking of talent, and growth – TextNow is now one of North America's fastest growing companies. To what do you attribute your amazing growth rate and what lies next for the company?
We've experienced a 277% growth over the last 5 years and now have 10 million monthly active users using TextNow as their primary means of communication. We attribute this growth and momentum to providing more flexible and affordable wireless service that meets the needs of every customer. I think we've identified a pain point for traditional wireless customers and we're filling an unmet need. In addition, our entire team is committed to staying close to our customers and we literally obsess over meeting their needs.
You've "grown up" in the R+T Park, first as a startup venture at the Accelerator Centre, and you've now chosen to stay here for your next phase of expansion. What advantages does the R+T Park offer to a growing tech company?
The R+T Park is our home. It is a great community of likeminded organizations and it has all we need. It is close to our talent pool, the University of Waterloo and provides the best environment for growth. As we continue to scale up and look for top talent, it's critical we provide our employees with a work environment that is inspiring and conducive to collaboration as well as being conveniently located, close to public transit and on the LRT line.