From lab to market: tracking SSIMWAVE's research commercialization journey
If you've streamed a movie in the past few years, it's likely you've already interacted with SSIMWAVE's technology. The company, headquartered in R+T Park, commercialized research into how the human eye perceives images, and created a video compression technology that makes for the perfect viewing experience
Over its 60 year history, the University of Waterloo's reputation for advancements and innovation has attracted students and researchers from across the globe. The University's state of the art research facilities and instructional spaces have produced talented graduates sought after by companies like Microsoft, Google, Facebook, and more. They're not just employees of these companies either — many University of Waterloo graduates go on to begin their own companies.
Inspiration for a startup often comes from working to solve a problem. For students, discovering a solution can happen during a co-op position or work placement – or in a lab during their research. One of these research-based discoveries led to the start of David Johnston Research + Technology Park tenant SSIMWAVE.
If you've watched a video online in the last few years, it's a good bet that SSIMWAVE's technology is providing you with the best quality viewing experience possible. Using a patented algorithm, SSIMWAVE has mapped the human visual system to produce the most accurate perceptual quality measure. Their system optimizes video distribution based on the device you're using and the bandwidth available. It will deliver one level of quality when you're streaming a movie at 4K resolution on your home WiFi and another when you're using your mobile phone on LTE. Delivering the right quality of video helps keep costs down for providers and ensures the viewer is getting the best possible viewing experience.
But how does a research project go from a lab to a viable business? To understand this, we're heading back a few years to 2008. SSIMWAVE's co-founder and CEO Dr. Abdul Rehman was looking into what to do next after completing his Master's degree in Germany. "People advised me that I should not look for the best university, but look for the best supervisor," said Dr. Rehman.
After doing some research, Rehman chose Dr. Zhou Wang, SSIMWAVE's co-founder and Chief Science Officer. "His profile really stood out," said Dr. Rehman. "He was not as big of a superstar at that time as he is now. People who really understand his work, they come in to ask for autographs and stuff like that."
Dr. Wang's work was on understanding how humans perceive video. Dr. Rehman's work was primarily in video compression, something he felt was relevant to Dr. Wang's research. "I was fairly new to this area. There was no standard way of assessing video quality," added Dr. Rehman. They began working to solve this problem with a simple goal. If you ask a customer what their viewing experience was and they say 7 out of 10, then the SSIMWAVE algorithm should also give the same score.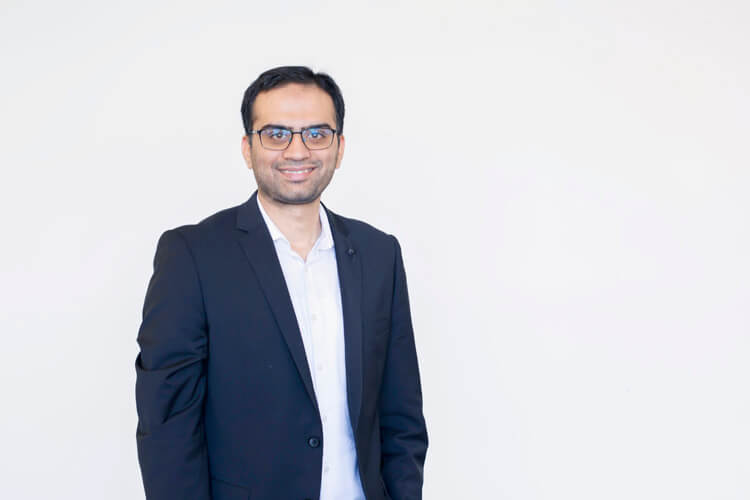 "The problem is very easy to explain," Dr. Rehman said. "But if you start thinking about how you're going to solve that. Where you're going to start and how you're going to take a step, then it's mind-boggling." As the research proceeded, Dr. Rehman and Dr. Wang knew that one of the critical applications for this technology would be video compression. Dr. Wang's research attracted the attention of BlackBerry, Intel, and Google. These initial conversations started Wang and Rehman on the path to both commercialization and patent registration.
As Dr. Rehman was nearing his Ph.D., he began to look at what was next for the research. "All these guys were interested in what we were doing," said Dr. Rehman. "I accompanied Professor Wang to a number of these meetings and I told him that it seems like these people are interested in what we do. If you want to do this seriously, we should start a company – and you have to let me graduate first."
The team was doing what any promising founders do – talking to potential customers and figuring out the right problems. They knew they had better technology than anyone else, but it wasn't the right solution – yet. "This is the part of the story where we should absolutely give credit where it's due – to innovation programs and other research grants that are available for commercialization," said Dr. Rehman. The funding allowed Dr. Wang to hire Dr. Rehman as a post-doctoral student in his lab. "I went and I talked to Gary Brock (Director of Strategic Initiatives at University of Waterloo) and said I wanted to apply for this grant and he said, 'I want you to apply for this. I don't want you to go and work for Google or anything – I want you to give yourself a shot,'" said Dr. Rehman.
This was the inflection point for Dr. Rehman and Dr. Wang. As the team grew and their research progressed, they knew they were on to something big. Much of their research started before the rise of streaming and cord-cutting. Even back then, the team knew that online video was the future. "I would say our research is three to five years ahead of the curve in terms of what you see out there," said Dr. Rehman. "So even at that time before streaming, we would say that according to Cisco's networking index, 70% of traffic is video and it's going to grow to 90% over the next four or five years. So we had an understanding of where it was going and that the internet is going to be proliferated by video." With a new streaming service launching seemingly almost every month, their prediction that a video quality metric would be needed has come true.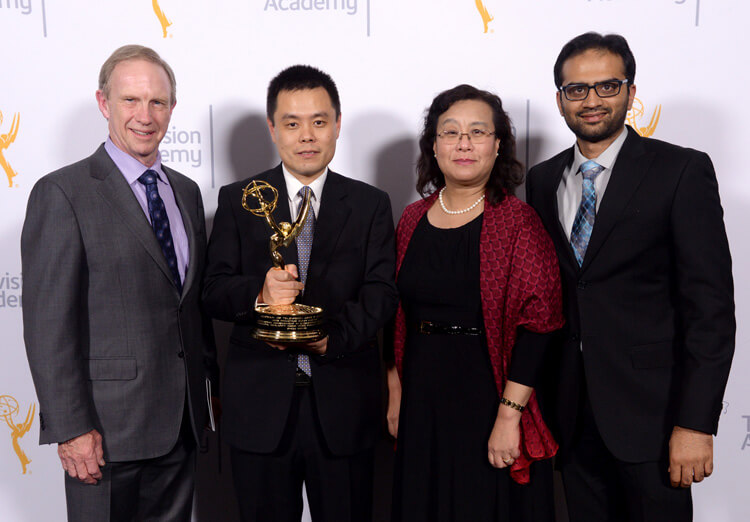 The company incorporated and began to look at their next steps. "When we were getting closer (to the solution), we said, okay, let's build. We created a website. We created beta software." SSIMWAVE signed their first customer shortly after. "I did not know how to create an invoice," joked Dr. Rehman. That first contract was followed by more with some of the biggest multichannel video programming distributors (MPVDs) in North America and Europe. In 2020 the company was improving the viewer experience for more than 130 million subscribers worldwide.
With movie theatres' closings due to the COVID-19 pandemic, movie studios are pushing more premiere content to streaming platforms. Warner Bros.'s Tenet and Wonder Woman 84 are just two titles that saw their releases moved from the big screen to your home screen. "The creators are very close to our heart because they have an experience in mind that they spend a huge amount of effort in perfecting," added Dr. Rehman. Empowering those creators to have their experience delivered to small screens over streaming is another way SSIMWAVE helps connect artists and audiences.
SSIMWAVE's journey has taken them from a lab on the University of Waterloo campus to the Accelerator Centre, to today with their own space in the R+T Park. Not only a space in the Park, but one with their name on the side of the building. "That's a surreal feeling," said Dr. Rehman. "When we put the sign up, that was like okay, this is real now."
While their logo on the building is great, it was never a success criteria for the SSIMWAVE team. "That was not the goal. The goal has always been to make the biggest possible impact when it comes to people watching video content," said Dr. Rehman. "We know that our work can really transform the experiences for millions, if not billions of viewers out there."
Last year, SSIMWAVE signed a deal with another client that gave Dr. Rehman a moment to reflect on their impact. "The day we signed that deal, I went outside, I sat on the stairs and my wife came and she sat with me and said okay, today, this is special." Every founder and founding team wants to build a startup that sees customers and end-users benefiting from your work. "I think it's about having that feeling that what we do matters and what we do matters for millions and millions of viewers."