CBRE's Mitchell Blaine Talks the Future of the Office Post-COVID
For the second interview in our series about the return to offices and the future of work post COVID-19, we talk to Mitchell Blaine, Senior Vice President at CBRE
What will working in an office be like post-COVID-19? That's a question being asked by business leaders and employees across Canada. While it's clear that our approach to health and safety will adapt, there are still many unknowns around how our workplaces will change.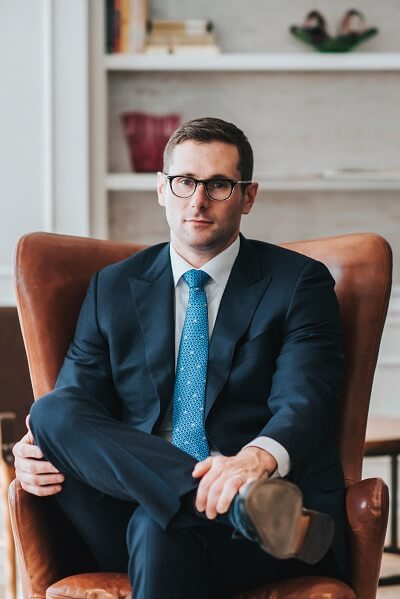 "We've spoken with our clients about how they're planning and what this is going to look like," said Mitchell Blaine, Senior Vice President at commercial realtor CBRE.
COVID-19 has affected the commercial real estate market in different ways. CBRE has already noted an increase in demand for domestic "safety stock" and advanced manufacturing space as companies look to re-shore portions of their operations, particularly if it is related to pharmaceutical or food.
However, Blaine points out that "even before (the pandemic), real estate was changing." The employee demand for flexible work options–including work from home–has grown for years. COVID-19 has accelerated the trend and acceptance of work from home, with companies like OpenText, Shopify, and Twitter moving to a "digital by default" model.
For those who think the pandemic is the end of office space, Blaine was quick to put that thought down. "No way. You'll find that's human behaviour, millions of years of evolution are hard to change."
"Work from home has a place, but there's also a need for physical space," added Blaine. "People will always want options." He has seen companies and landlords working together to make people feel more comfortable with returning to their workplaces. And it's more than just company employees that companies are thinking about. They're also speaking with vendors and customers on how to make these shared spaces work for everyone.
Cleanliness and hygiene have always been very important in offices. In the post-COVID office, we'll see more deep cleaning done frequently. "Think of that cleaning notice on a fast-food bathroom door," says Blaine. "Accountability and trust will be paramount. It's one thing to do it (cleaning) another thing to communicate it." Safety is more than the surfaces you touch. Air quality and cleanliness are major factors in planning return to work strategies. Modern office buildings, like the LEED certified buildings in R+T Park, provide a high level of indoor air quality. The need for air cleanliness may cause some delays with older buildings that require HVAC upgrades.
RELATED: SAP focuses on safety when planning their post-COVID return to R+T Park
"The tech and data are already here to help enable us to do this effectively," added Blaine. Buildings like evolv1 in the R+T Park have sensors that already monitor movement and behaviour patterns. That data is helping its tenants in planning updated movement flows through their spaces. Adapting traffic flows and removing choke points can be done by modifying existing spaces too. "You can tear down walls, put new walls up. You don't have to rebuild."
Movement patterns in workplaces will also need to be adjusted. Landlords, builders, and companies will need to look at how people move in these spaces and identify choke points that need to be altered or removed. "We'll see directional arrows in offices like you see in retail now," said Blaine. "You don't drive on the wrong side of the road for a reason." Movement across building floors will also see a shift. In some cases, you might see elevators dedicated in one direction to help people continue to practice physical distancing.
Blaine also sees a rise in co-working spaces. "You know, agile is the better term. Agile workplaces that are fully furnished." Like other trends that were present before the crisis, the concept of agile office leases and space is one that will likely accelerate coming out of the crisis as it offers flexibility to its tenants.
"It's more than Waterloo being cost-effective compared to Toronto or New York. The pandemic has forced companies to look at de-intensifying. Pair that with a community like this that has great post-secondary options, affordable cost for labour, and real estate – you've got a great space to be in."

Mitchell Blaine, Senior Vice President, CBRE
If images of hotels have started to fill your mind, you're not alone. "Offices will be more like the hotel industry," added Blaine. "You've got Holiday Inns which are a good value. Or you can go pay for the Ritz Carlton. You'll be paying for the service and safety provided by the operator." Tenants and individuals will be lured in by transparency and accountability.
CBRE sees places like the R+T Park becoming even more attractive to companies looking for the right environment for their teams. "It's more than Waterloo being cost-effective compared to Toronto or New York. The pandemic has forced companies to look at de-intensifying. Pair that with a community like this that has great post-secondary options, affordable cost for labour, and real estate – you've got a great space to be in."
Making things has always been part of Waterloo's DNA. Now our companies are making things safer – for employees and the world. "We have a really interesting balance of innovation input and manufacturing heritage – which allows us to take things to market."