A life-long bridge between education and industry
Part two of our interview with Sanjeev Gill, Associate Vice President for Innovation & Lifelong Learning at the University of Waterloo about the future of work and why learning never stops in a rapidly changing world.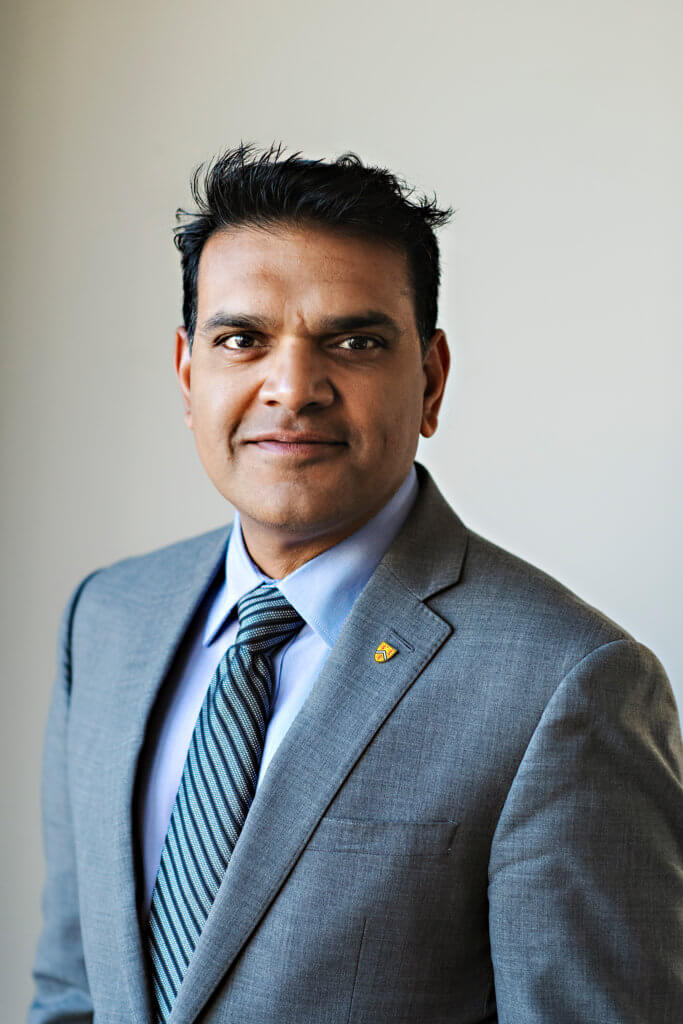 Whether you call it "post-COVID" or the "new normal", adapting to the rapid onset of changes to the way we work and learn is going to be part of our daily lives for years to come. In part one of our interview with Sanjeev Gill, Associate Vice President for Innovation & Lifelong Learning at the University of Waterloo, we took a look at the way the University of Waterloo is delivering new lifelong and learning-integrated-work programs to help workers as the traditional career ladder spirals in new directions.
Providing new learning models is another way that universities like the University of Waterloo are continuing to evolve their roles as sites of knowledge transfer. From research to the generation of intellectual property, universities across Canada have a lead role in driving innovation. But what about the application of that knowledge in real-world scenarios? Canadian colleges, such as Conestoga College here in Waterloo Region, are focused on applied learning–but can universities deliver the same value to their students?
"I certainly think there is the perception that Colleges are applied, and that Universities are theoretical. But as the saying goes, perception can often become reality," said Gill. "For the University of Waterloo, it's critical to carve out a niche that exploits our strengths and services a segment that perhaps, isn't being well served. Waterloo is different, we have our niche – Waterloo was created by industry to fill critical jobs in the post war era. At that time, it was engineering jobs in factories and businesses in the KW region. Waterloo has always had deep ties with industry and because of that, has always appreciated the role a university has in real-world applications."
The University of Waterloo, with their leadership in the co-operative education space, has an advantage as they evolve their learning offerings. Using cybersecurity as an example, Gill pointed out that universities are already well-positioned to graduate large numbers of cyber analysts who, for example, would work in a software security operations centre. "The skills are deeply technical, the field is constantly evolving and demand significantly outweighs supply," said Gill.
RELATED: Part One of our Series with Sanjeev Gill—Evolving learning-integrated-work for the post-COVID-19 world
Like many emerging areas, such as machine learning, artificial intelligence, and mixed reality development, cybersecurity professionals will need to constantly evolve their skills as new issues arise that threaten the security and privacy of businesses and individuals. Gill said that post-secondary institutions like the University of Waterloo are working hard to deliver programming needed to upskill these workers. As workers look to upskill and move into leadership roles, offerings like micro-credentials are pivotal to helping workers develop their leadership competencies. "But you have to be able to deliver these skills in a way that is easily consumable by working professionals who have busy lives and are often managing work, family and other commitments".
One emerging trend that Gill said both colleges and universities need to pay attention to is the rapid rise of massive open online course colleges (MOOCs). Even if you're not familiar with the term, you've probably used one–including offerings from Coursera, edX or Udacity. "The growth they've experienced since COVID-19 is crazy," Gill said. "…what was the number for Coursera? Seven times growth on what they saw in 2019, just between March and May of 2020. So they grew by over 10 million new subscribers in a three month period."
The rise of MOOCs during COVID-19 is being driven by pandemic-related layoffs and the general uncertainty people are feeling about job security "People have time because they're home, and they see the need to upskill and re-skill as an opportunity for growth and stability in their career" Gill brought up his time at IBM as an example of how universities can position themselves. "Companies like IBM have a great deal of depth and experience in retraining and re-skilling their employees," said Gill. "Then on the other side, you have the massive online courses and then you have colleges, so the space seemingly appears overcrowded."
Gill added that universities need to find their niches among current and new players in the professional education space. "What will you create that establishes a whole new market? Being a 'me-too' will not cut it. Ensuring that what you create is accepted and embraced by business is critically important. If what you develop is not recognized by companies, then it won't be of much value to the professional learner."
One potential market that the University of Waterloo is looking at is the University's thousands of alumni across the world. The relationship between a university and its alumni is one that spans generations, industries, and continents. This is especially true in the case of the University of Waterloo and it's highly regarded (and sought after) graduates. Gill said that all too often, people view alumni programs as just a way to ask for donations. While the University of Waterloo's alumni are already highly engaged supporters, attending events and contributing financially to the mission of the University, there are missed opportunities to continue delivering value to alumni on an ongoing basis. The University of Waterloo looks at its lifelong learning program as another way to strengthen the bond between alumni and the University.
Lifelong learning through the University should offer support throughout an alumni's entire career. From helping upskill for a promotion to advice on dealing with employers, the University, and its network, is well-positioned to be a lifelong guide. "I think lifelong learning will absolutely play a pivotal role in that, especially within the Waterloo ecosystem where we've spawned so many startups at the University who are looking for continued attachment with UW," said Gill.
Building lifelong learning brings those startups and scale-ups into the discussion as well. Gill is focused on making sure the founders at these companies view the University as a partner. "They understand the talent gaps in their respective industries better than we do," added Gill. The University looks to its company partners to support the lifelong learning strategy in a couple of ways. First, to help understand marketplace needs. There's also the potential to co-develop content for micro-credentials and certifications. "Leveraging industry for teaching is also a great tool for instruction because they know 'industry-speak'. Through their workplace experience, many have outstanding presentation skills and are highly effective in front of audiences," said Gill.
The University has been hearing from alumni who are incredibly excited about lifelong learning. Not only because it keeps that attachment with the University, but also creates opportunities to participate with the University beyond a monetary donation. "They believe it's important to have that education-industry bridge over the course of one's life."