We Need Innovators Now More Than Ever: AC's COVID-19 Support and Recovery Cohort
The specialized 10-month COVID-19 Cohort seeks to drive innovative business growth to support economic recovery and expansion following the pandemic
---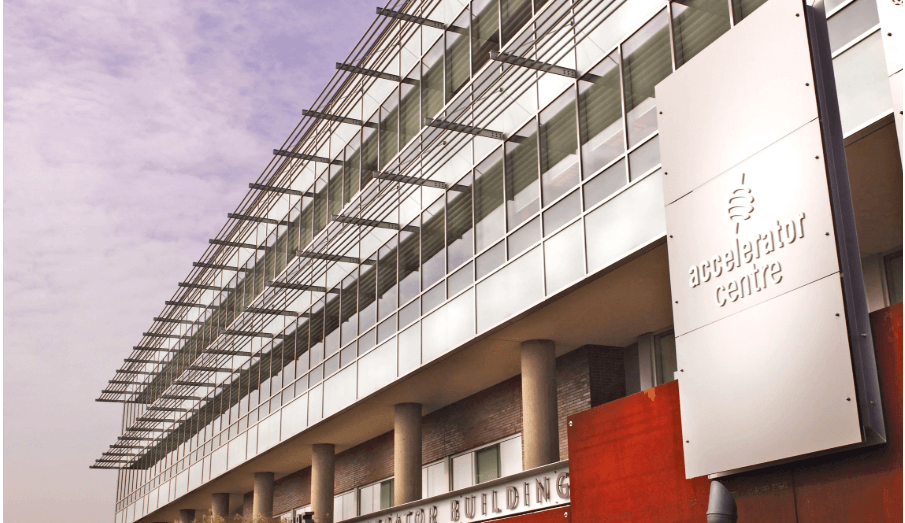 ---
WATERLOO, Ont. Eight southern Ontario-based companies working on COVID-19 solutions will receive $30,000 in seed funding and $10,000 in-kind business supports to accelerate the launch of pandemic-inspired products and services via the Accelerator Centre's dedicated COVID-19 Cohort of its AC JumpStart program.
Funded by FedDev Ontario and delivered in partnership with Conestoga College, the University of Guelph, the University of Waterloo, and Wilfrid Laurier University, the program is aimed at helping technology and technology-enabled companies establish and grow their businesses in southern Ontario.
"In the fight against COVID-19, we must harness the talents of both our public and private sectors – and it's inspiring to see so many Canadians mobilizing," said the Honourable Mélanie Joly, Minister of Economic Development and Official Languages and Minister responsible for the Federal Economic Development Agency for Southern Ontario. "I want to thank AC JumpStart and the eight companies working with it for making such important contributions to this endeavour. In this era of uncertainty and upheaval, government, academia and industry are united in our efforts on behalf of all Canadians. We've got your backs."
"I want to thank AC JumpStart and the eight companies working with it for making such important contributions to this endeavour."

the Honourable Mélanie Joly
Former recipients of the AC Jumpstart program include ApplyBoard, Canada's newest unicorn company with its $2 billion valuation, AlertLabs, eleven-x, SmartBail, and NERv Technologies.
The AC JumpStart recipients in Ontario's COVID-19 Support and Recovery Cohort are Carmina de Young Fashion Design Inc. to accelerate the creation and distribution of reusable isolation gowns; JASPR to further develop smart air purification technologies to improve the outcomes of COVID-19 patients by reducing lung strain; LayerCI to enable increased speed and efficiency of remote collaboration; MobiStream to build ultra-secure communication tools to support remote work; Ryna to help displaced women find affordable and reliable housing solutions; Sanitation Station to scale its innovative touchless, portable machines that sanitize phones with UV light; TyItGo to extend the reach of retailers to allow them to offer fast and affordable delivery while maintaining brand identity; and social enterprise unlearn to assist in launching digital initiatives to identify and eliminate discriminatory practices in schools, workplaces and communities.
---
297 companies have been supported since the program began in 2015. Applications for the next cohort of AC JumpStart will open June 2020.