UWaterloo's GEDI team connects industry and the University to drive Canada's innovation economy
Bridget Moloney, Managing Director of GEDI, talks about how the University of Waterloo bridges the gap between research and industry to propel business success
Having your office in the David Johnston Research + Technology Park puts you right on campus at the University of Waterloo – one of Canada's premiere research universities. That proximity comes with many advantages. You're surrounded by more than cutting edge research. The University offers amazing arts and cultural events and the energy of brilliant minds at work solving tomorrow's problems today. Your workforce also benefits from hiring graduates and co-op students to tap into new ideas and different approaches to problem solving.
Those are just the tip of the iceberg in what the University can offer your business. The full innovation capacity of the University is at your fingertips. Gateway for Enterprises to Discover Innovation at the University of Waterloo is a one-stop-shop for companies, in Canada and globally, to identify ways the University can help you solve problems and drive your business forward.
We sat down with Bridget Moloney, Managing Director of GEDI, to learn more about her role and the ways GEDI can help your business.
You bring a wealth of private sector knowledge from your time at IBM to your role at the University of Waterloo. How has your experience at IBM shaped the way you approach leading GEDI to support businesses?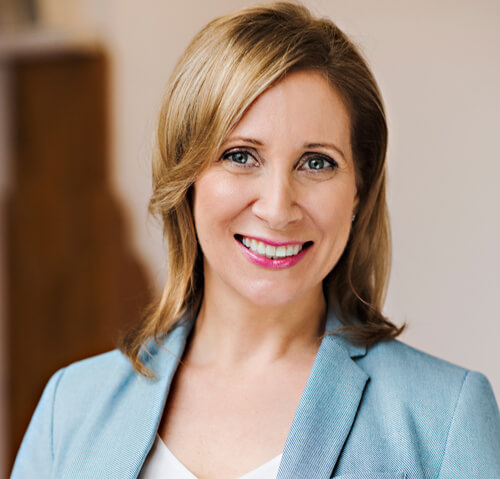 In my almost ten year career at the University of Waterloo I have been very fortunate to work with exceedingly talented people. They are not only world-leading researchers but also people breaking new ground at the intersection of research, technology, and business. My roles at the University have been in the domain of business development in terms of connecting UWaterloo researchers to companies. And now, in my role as Managing Director of GEDI, we strategically connect large enterprise companies with all of the facets of the University for the benefit of the University, its researchers and students, and the company.
Before joining the University, I worked for 15+ years at the IBM Canada Software Lab, a 2,000 person software development lab in Toronto. Though it resides in Canada, it is funded by, and reports into, IBM Software Group in the U.S. I managed technical projects and technical teams that were also customer-facing. I managed a 25 person level 2 support team for IBM's relational database product. When IBM's level 1 support centers around the world could not resolve the customers' problems, the problems were sent to my team at the Lab. After that, I led a team of 14 technical consultants who supported IBM's largest channel partners in North America when they ran into issues integrating the relational database product.
Looking back at my IBM career and the roles I had, a few things strike me now. The pace: extremely fast. I remember a town hall in which James Hamilton, DB2 lead architect (and UWaterloo Math/CS grad), simply said to our large audience "speed is king". (He went on to become the lead architect of AWS cloud as VP and Distinguished Engineer at AWS). The workload and expectations: very high. The people: exceptionally bright, competent, dedicated. The customer: critically important and the top priority for everyone. I "grew up" at IBM from a career perspective. I took away with me an appreciation for the customer and an interest in their problems, an understanding of the rate and pace of a tech corporation, knowledge of the R&D process, and the value of collaboration among IBM teams. All of these shape GEDI's approach in discussions with companies about university-company partnerships.
Understanding customer needs is so important for large enterprises, scale-ups, and startups. How do you apply your experience to the mission of GEDI?
As the Gateway for Enterprises to Discover Innovation at the University of Waterloo, GEDI exists to streamline a company's pan-University interactions. GEDI provides a one-stop-shop for enterprises to access the full innovation capacity of the University.
GEDI listens to a company to understand its goals and challenges and then works with the company to identify possible engagements, activities and connections at the University that could support their objectives. GEDI then leverages its network and connects the company to the University's world-class research, technology, talent, training, events, and the broader innovation ecosystem, which could even extend beyond the borders of campus.
The GEDI team is made up of Client Managers with industry experience who develop and manage partnerships between the University of Waterloo and enterprises, in Canada and globally, who wish to engage in a significant and multi-faceted manner. It is a relatively new concept for a Canadian university to have a corporate engagement office. However, most top U.S. universities have had corporate engagement offices for some time.
It's great to see the University engaging with enterprises like this. That leads to something else. We know that the commercialization of research is an essential part of driving Canada's innovation economy. How does GEDI contribute to this?
The GEDI team brings to a company's attention the wealth of research, science and technology developed by the University of Waterloo's 1,350 faculty members and their graduate students as it aligns with the company's interests. GEDI works closely with others at the University of Waterloo to do this: the Research Partnerships team, the six Faculties, the research centres and institutes, and the Waterloo Commercialization Office (WatCO). Companies are interested in commercializing the research results of individual faculty members as well as technologies in the IP portfolio under WatCO's management. The University of Waterloo's creator-owned IP policy is considered flexible and industry-friendly.
How does the University of Waterloo partner with industry leaders such as Rogers, Cisco, BlackBerry, and Mitsubishi via GEDI?

Working with the University's Faculties and units, and for the benefit of the faculty members and students, GEDI develops multi-year, multi-million dollar partnerships with corporations who want to advance their company's science and technology to maintain their industry leadership. GEDI takes a pan-University approach to these big partnerships. We look across the entire University ecosystem to uncover all initiatives that could support a specific corporate partnership. We look at research and non-research activities spanning many disciplines, such as Engineering, Mathematics, Computer Science, Arts, Health and Science; as well as research centres like the Problem Lab, the AI Institute, and WatCAR. Students, both graduate and undergraduate, are engaged through The Engineering IDEAs Clinic, capstone projects, large hackathon-style events, co-operative education opportunities, and many other avenues.
The University also has a tremendous number of startups and scale-ups affiliated with it. Large enterprise level companies are interested in these newer companies for partnership, investment, or as acquisition targets. A company could also deploy technology directly at the University of Waterloo for research purposes, such as the Rogers 5G smart network. All of these examples are, in fact, activities that GEDI has facilitated for one of its large corporate partners.
We've been talking about large enterprises, but Waterloo is known for its startups and scale-ups. GEDI has a program called the GEDI Exchange to help those companies. Can you tell us a little about that?
The GEDI Exchange supports startups and scale-ups affiliated with the University by actively promoting collaboration between them, with GEDI's large corporate partners, and with the entire University. The founders are University of Waterloo faculty, staff, students, and alumni who see value in partnering among themselves, with similar companies from anywhere in the world, and with large enterprises, for the benefit of everyone to develop and grow to their full potential. It is also a way for them to remain connected to the University and the broader Waterloo ecosystem regardless of where they ultimately land globally.
Is there an example of a startup or scale-up that has benefited from the GEDI Exchange?
The GEDI Exchange launched in 2020. In Q4 2020, we launched monthly webinars. The webinars give a platform to these university-affiliated companies. We take the time to learn about what the companies do. For example, our most recent webinar focused on how innovative technology is transferred from research to the marketplace. It featured Scott Inwood, Director of Commercialization at WatCO, and Evelyn Allen, Founder and CEO of Evercloak. When we see complementary technologies between a startup or scale-up and an enterprise company we're working with, we ask each company if we can broker an introduction between them. We've made quite a number of introductions like these. For example, GEDI has facilitated connections between several of the GEDI Exchange members and Rogers so that companies can leverage the on-campus 5G smart network.
How do GEDI and R+T Park work together?
We work together in several ways. We are involved in discussions to look at ways of using R+T Park as a living lab. We have begun to work with the Accelerator Centre around a process that allows scale-ups graduating from the Accelerator Centre program to become aware of the GEDI Exchange and the value it can provide to the company. The Accelerator Centre, one of the key tenants in R+T Park, is a multi award-winning accelerator that helps startups scale. When a company locates in the R+T Park, it makes it easy for the company to stay connected with the University's research, students, and other activities. A company can use GEDI as a resource to tap into this.
What's next for you and GEDI this year?
We have recently closed out the establishment of a major new corporate partnership with UWaterloo that has a significant research element. We will be able to share details of this fantastic news soon. We are seeing a lot of interest in the GEDI Exchange. We are excited to continue to grow its membership and provide value for the companies in it.
WatSPEED is Waterloo's new technical educational offering targeted for corporate middle management and executives that will launch this year. We are seeing huge corporate interest in this. GEDI is thrilled to be able to tell companies about this new professional educational offering from UWaterloo. As you can see, there is a lot of very positive academic-industry activity taking place. And, we are ready to have discussions around bringing the next major corporate partner to UWaterloo and likewise bringing Waterloo's exceptional research expertise and the university's full innovation capacity to the corporate world.