University Of Waterloo Partners With Accelerator Centre Grad Plum To Reshape Campus Recruitment
Waterloo-based tech company Plum, a Graduate of R+T Park's Accelerator Centre, recently announced that the University of Waterloo will pilot its predictive hiring platform to help better connect its 21,000+ students with the 6,900 employers that recruit from the university each year. The Plum platform marries artificial intelligence and machine-learning with Industrial Organizational Psychology to give hiring managers an additional, distinct dimension by which to predict candidates' on-the-job performance: talent. This pilot aims to enhance service to students and employers, and increase success for campus career service counselors.
Plum's software uses trillions of human data points to accurately match candidates with positions at companies that they are predicted to be most compatible with. Artificial Intelligence is a permanent fixture in the modern age of talent acquisition; and together, Plum and Waterloo are working to show how, when used advantageously, a data set rooted in talent and ability (rather than keywords and pedigrees polluted with bias) can support a beneficial student pipeline to the professional world. AI provides a better, smarter, data-driven approach to quantifying human talent and potential.
As a widely recognized leader in science research (among many other fields), the University of Waterloo understands that integrating science and evidence-based research into real-world disciplines, including on-campus recruitment and hiring, is critical – especially when facing such a large scope of candidates with indistinguishable skills and knowledge-based resumes. To evaluate candidates more effectively, employers must see candidates more accurately.
This partnership is a renovation of conventional student job placement practices, an endeavour that Waterloo has been devoted to since establishing a co-operative education program that has served as a model for over 100 universities. The objective is not to reinvent campus recruitment, but to skyrocket recruiting success through innovative use of valuable information available to hiring managers and campus career service personnel.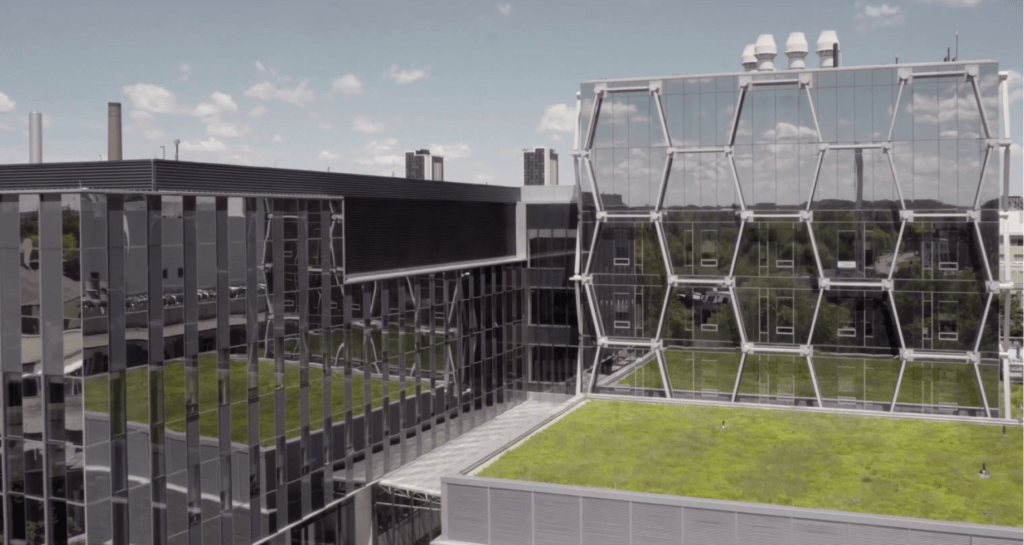 "Our Co-operative and Experiential Education group, which includes career services, has long been dedicated to helping our students cultivate a clear sense of career direction and purpose, both of which play a big role in job satisfaction and performance,"

Dianne Bader, Director of Co-operative and Experiential Education Services.
"While we have excelled at helping match students with employers based on skills and knowledge, we have wanted to add a dimension that captured who our students are as humans. Research, including our own here at Waterloo, has shown that human talent – things like work ethic, teamwork, leadership and creativity – is just as important as skills and knowledge when predicting job performance. We're thrilled to roll out our integration with Plum and to reinforce our position as a leading North American public university committed to innovation."
Rolling out this summer, the Plum – University of Waterloo integration will initially span the following:
All University of Waterloo students will have the option to complete a Plum profile. By taking a 25-minute assessment test, students can learn about what makes them happy and fulfilled in their work, which work environments best suit them, and how their personality affects their job interviews.
All employers recruiting at the University of Waterloo will have the option to complete a Plum match criteria assessment. Plum match criteria are the behavioural job requirements that hiring managers and their teams set for a job. Match criteria – also known as a Competency Model or a talent model – outline which behaviours are most important for being successful on the job and are determined when one or more of a hiring manager's team completes a 25-minute match criteria assessment test.
Based in part on the intersection of match criteria and the findings of Plum assessment tests, students will be matched with open employment positions (and employers) where there is a high predictive degree that they will succeed based on qualities that make them unique.
"We're really excited about launching this partnership with the University of Waterloo. Thanks to funding from the Build in Canada Innovation Program, employers can now quantify students' potential for success in their unique roles," said Caitlin McGregor, co-founder and CEO, Plum. "Employers will be able to understand students' ability to execute, be innovative, and work well on teams. This is unparalleled insight that UW is uniquely positioned to offer their employers. Together, the University of Waterloo and Plum can provide the data and insights to help companies build agile, innovative, and collaborative workforces."
About Plum

Plum marries artificial intelligence with industrial organizational psychology to help employers increase the quality of their hires, develop their talent, and transform their cultures. With 24 trillion data points, Plum's Talent Neural Network is the single largest database for quantifying the potential of human capital and graphing the future of the workforce. Founded in 2012 and based in Waterloo, Ontario, Plum can be found online at www.plum.io
About University of Waterloo

University of Waterloo is Canada's top innovation university. With more than 36,000 students we are home to the world's largest co-operative education system of its kind. Our unmatched entrepreneurial culture, combined with an intensive focus on research, powers one of the top innovation hubs in the world. Find out more at uwaterloo.ca