R+T Park Donates $15,000 to Charities Facing COVID-19 Challenges
COVID-19 has presented considerable challenges for Waterloo Region – to the community, local businesses, and also the nonprofit and charitable sector. Many community organizations are seeing increased demand for services, while realizing significant declines in the fundraising opportunities they need to offer those services.
The David Johnston Research + Technology Park is proud to announce that it is aligning with the COVID-19 Community Response Fund to support three local community organizations in these difficult times: Community Justice Initiatives, Kinbridge Community Association, and Reception House. R+T Park is releasing $15,000 from the David Johnston R+T Park Community Impact Fund, along with generous support from NAVBLUE and Adrian Conrad of The Cora Group, providing three grants of $5,000 each to these three important community support organizations.
"I am very proud that the R+T Park Community Impact Committee has aligned with the COVID-19 Community Response Fund and released our annual funds early to respond to the challenges of COVID-19," said R+T Park Manager, Mike Pereira. "These three vital community organizations provide important support for children, families, and individuals in need in our community. I'm grateful the R+T Park community has created an opportunity to provide them with some much needed funds."
About the Organizations
Community Justice Initiatives (CJI) is a non-profit organization known world-wide for starting the first modern Restorative Justice program. CJI's Stride program helps women in prison build informal networks of support that assist them as they reintegrate back to the community. They also prepare the community to receive them safely and supportively.
Kinbridge Community Association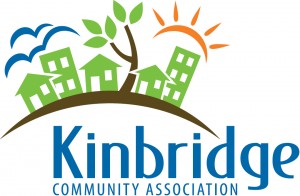 Kinbridge Community Association is a community based organization that works to build capacity in the people they serve. People are a part of identifying needs and solutions. Participation in programs and services supports needs being met, skills developed and community connections made. This increases opportunities and capacity for positive growth in all areas, including recreation, education and employment.
Reception House Waterloo Region is a community-based organization that provides a warm welcome to government-assisted refugees (GARs) through a number of programs and services designed to make their new life in Canada a success. These programs and services assist refugees throughout their settlement and integration process, allowing them to lead healthy and productive lives in their new community.
About the R+T Park Community Impact Fund
The David Johnston R+T Park Community Impact Fund began in 2006 and is housed at the Kitchener Waterloo Community Foundation. Over the past 13 years the tenants and friends of R+T Park have raised more than $300,000, creating a sustainable, ongoing investment in local charities. Raising money for the fund and disbursing the annual grants is overseen by a dedicated group of volunteers from R+T Park who make up the R+T Park Community Impact Committee:
Rose Greensides, Social Venture Partners
Greg Hanmer, Hanmer Law
Nathan Moore, Recess Guardians
Patricia Rintjema Miller Thomson
Natasha Robertson, SSIMWAVE
Olivia Rogalla, Accelerator Centre
Corry Sabourin, EY