Meet "The Passenger"
R+T Park's newest tenant is curious creature designed to prompt us to rethink about nature in our urban environment.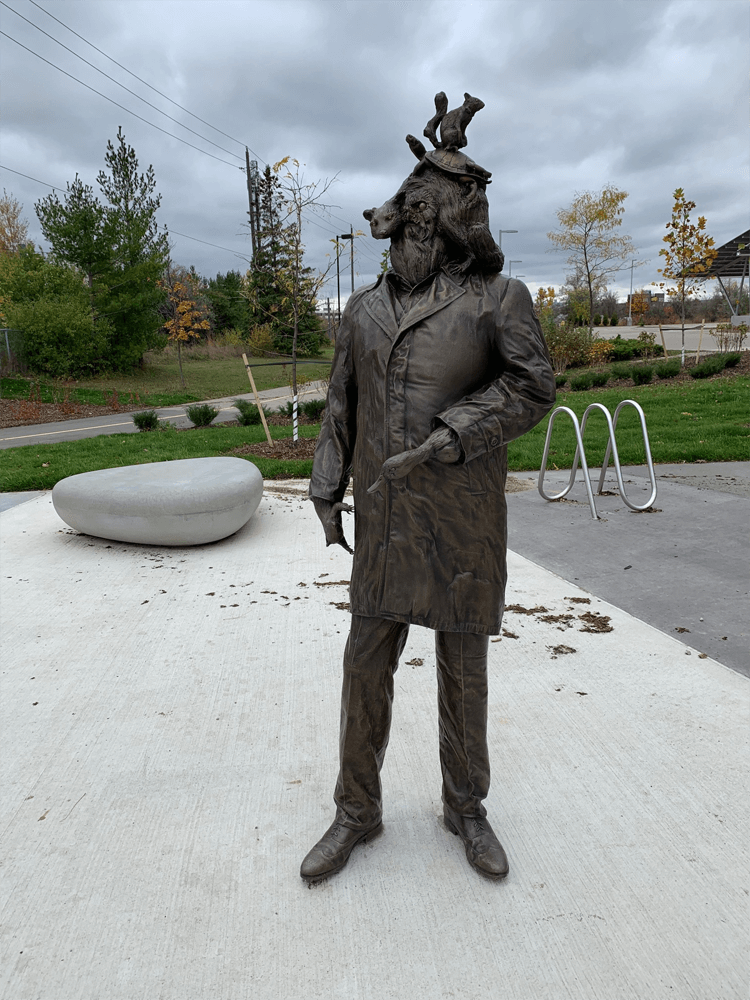 When R+T Park Park Manager Mike Pereira first rode the Region of Waterloo's ION LRT in the Spring of 2019, the train had to stop in R+T Park to allow a family of foxes to cross the tracks. It was perhaps a prescient moment, given the impending arrival of "The Passenger" this year.
Funded by the Region of Waterloo as part of the ION Public Art program, The Passenger was sculpted by artist Brandon Vickerd. The sculpture appears at a distance as a waiting passenger, but upon closer inspection reveals itself to be a collection of small animals in disguise.
"The sculpture challenges our perceptions by highlighting the urban environment as a space shared with wild animals – such as squirrels, raccoons, owls and turtles. They inhabit our city stealthily, rarely seen, and when we do meet them we are often startled to remember they are there."
The Passenger is on permanent display in the R+T Park Community Space next to the ION Research and Technology Station.