Beyond the buzz: how Borealis AI is changing finance, and lives, with data
Backed by one of Canada's largest banks, R+T Park tenant Borealis AI is using cutting edge research to develop products aimed at helping Canadians lead more prosperous lives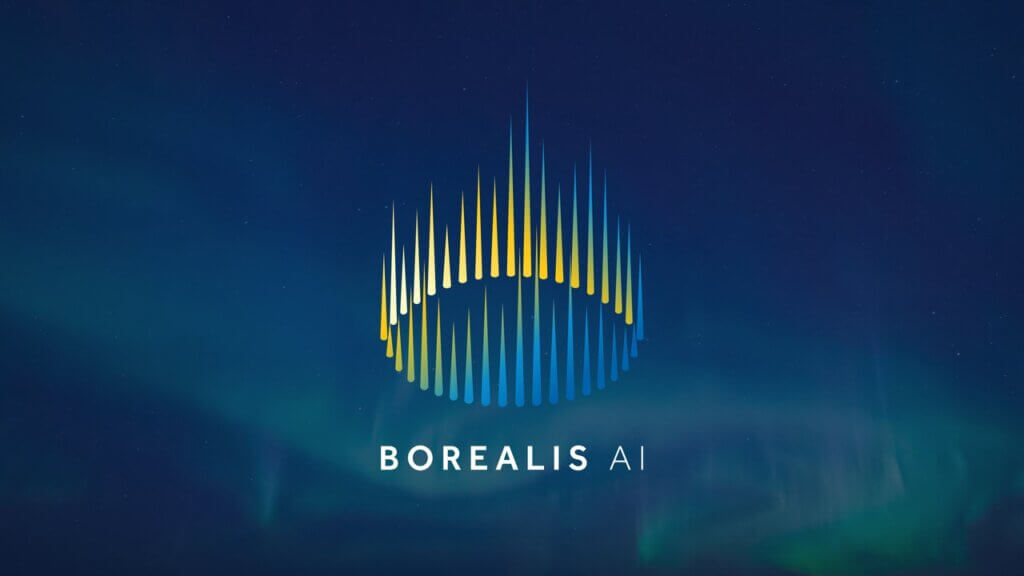 Around Waterloo, we like to say that every company is a tech company. From dairy farms to construction companies, tech drives advances in operations, safety, and more. Being tech-enabled is especially true for banking and finance companies pushing the envelope to deliver for Canadians and Canadian businesses.
Inside the David Johnston Research + Technology Park (R+T Park), you'll find this fintech revolution happening at Borealis AI, an artificial intelligence research center backed by Royal Bank of Canada ("RBC").
We caught up with Borealis AI's Head of Data, Khaled Ammar, to learn more about the work Borealis AI does and how being located in R+T Park helps them connect with cutting edge researchers, talented co-op students and graduates from the University of Waterloo.
Originally from Egypt, Ammar has over 20 years of experience both as a software engineer and researcher. While working as a data architect, Ammar found himself working with banks applying standards from IBM on how to build data stores. During this work, Ammar discovered his passion to not just implement these standards but to help develop them. "I wanted to be more involved with creating these standards and not just learning about them," said Ammar. "I took the biggest risk in my career and moved to Canada."
After completing his Masters in Computer Science at the University of Alberta, Ammar moved to Waterloo to pursue his research. Before joining Borealis AI in 2020 to lead their data team, Ammar was the technical lead for Thomson Reuters Labs in Canada building AI systems for lawyers. In addition to his role at Borealis AI, Ammar is currently working on his Ph.D. in Computer Science with Professor Tamer Özsu, and is focused on studying distributed systems for graph data processing with emphasis on large dynamic graphs. "I'm lucky to work with Professor Özsu who wrote the standard text book for distributed database systems," added Ammar.
The Borealis AI vision is to be an AI pioneer for financial services. "We're using cutting-edge science to transform a variety of applications and processes across the bank," said Ammar. AI can be a buzzword for many businesses, but Borealis AI makes it real, driving impact while being mindful of the ethics of applications. "Artificial intelligence was pioneered in Canada and our universities have trained the world's top AI experts," said Ammar. "RBC is giving Canada's most talented AI researchers and engineers the opportunity to develop the AI tools of tomorrow here at home."
The backing from RBC helps drive the insights from their research into real-world products and services. "Borealis AI was founded as a research institute to advance RBC's AI strategy," Ammar said. "We have a thriving, cross-functional culture combining researchers, engineers, product managers, and business strategists."
Royal Bank of Canada is one of Canada's biggest banks based on market capitalization and is investing in cutting edge science and state-of-the-art machine learning products that aim to help Canadians lead better and more prosperous lives. One project that Borealis AI developed is a Deep Reinforcement Learning algorithm for stock market trading called Aiden. The Aiden platform learns from its experiences in the market and adjusts to changing trading conditions in real-time. The platform has received great reception from investor clients and showed its power by adapting to market volatility during COVID.
At Borealis AI, Ammar has found the opportunity to help create data systems that support leading-edge AI projects representing the good that can come from technology. Ammar's research and previous roles have involved distributed systems, deep learning, and natural language processing work. At the center of all of these is data. "Data is a very important piece in the AI world," Ammar said. "Data determine the performance, fairness, robustness, and scalability of any AI system. It's what makes AI work."
Borealis AI is currently looking to expand their team in Waterloo, with openings for data architects and researchers. "I'm growing the team right now," said Ammar. "The first one is someone who understands systems architecture and has enterprise experience and the other position is a Research Engineer in Data Systems to help build state-of-the-art data systems." Borealis AI Engineering is growing as they increase their focus on building ML/AI solutions that address the business needs of RBC. Along with other researchers and engineers, Borealis AI is actively hiring research interns and co-op students from the University of Waterloo.
In addition to the Waterloo office, Borealis AI has offices in Montreal, Vancouver, and Toronto. For Ammar, building the team in Waterloo at the David Johnston R+T Park holds a special place. "I have been living in Waterloo for almost ten years now," Ammar said. "Waterloo is a very special place. The connection and support in the Waterloo technology ecosystem is awesome!"
Learn more about Borealis AI and its current career opportunities at borealisai.com.