Q+A with Emily Jackson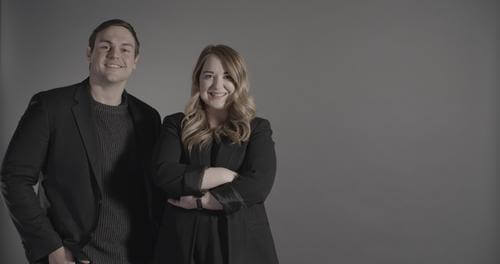 Q+A with Emily Jackson, VP Communications at Ecopia
R+T Park: As mapping technology goes – Ecopia is a whole other level of sophistication, from adding detail to 3D building models, to precision detection of specific locations, to identifying changes to the landscape in close to real time. Who are some of your customers and how are they using your mapping capabilities?
EJ: Ecopia is an industry leading artificial intelligence (AI) company. We specialize in extracting insight from geospatial big data. Millions of geospatial images are captured every day by satellites, airplanes, drones, and other vehicles. What we do is convert this flood of pixels into high definition (HD) vector maps. These kinds of actionable insights are used by industries such as energy, insurance, real estate, telecom and other location-based services to observe, analyze and monitor landscapes in far greater detail than ever previously possible. Industries include but are not limited to energy, insurance, real estate, telecom, and location-based services.
For instance, if there's a natural disaster such as a major hurricane, a location-based service (such as emergency management) could use our products to go beyond satellite imagery which would show just the swath of land affected, to pinpointing the exact addresses of homes and infrastructure requiring emergency support. We've also worked with an organization called PMSA to map the entirety of Australia in tremendous detail. This experience has led to follow-on projects for Ecopia around the world.
Customer Success: PSMA: Size, scale & how well we did. Link to case study: https://www.geoscape.com.au/product/
---
R+T Park: Ecopia has a place of honour on the Accelerator Centre (AC) grad wall. Can you tell us what the business has been up to since it graduated from the AC?
EJ: During our time at the AC, our business was intensely focused on research and development to fully commercialize our large-scale feature extraction technology. Now, after five years of work, we've successfully accomplished that goal, and have built out our technology into a first of its kind suite of high definition mapping products that greatly improve the ability of various industries to extract critical insight from the exponentially increasing volume of earth imagery generated by the sensors each day. Now the business is scaling in every possible way. We have 20 global partners representing every continent. We are mapping land, roads, and buildings around the world so businesses can finally gain an edge from accurate, national-scale, location-based analytics. And our team is up to 30. We're growing like crazy.
---
R+T Park: The company opened another office in the GTA, but you still maintain deep ties back to Waterloo Region and remain involved with UW and other initiatives. Can you tell us about some of the cool things you are involved in?
EJ: We may have expanded into Toronto for business reasons, but we'll always have one foot in Waterloo Region. We are a company that was born in Waterloo Region. Our co-founder is a PhD at University of Waterloo and many of our employees were educated here. So it is really important to us to remain connected to the Region. Recently, Ecopia has partnered with the Region of Waterloo, Communitech, the University of Waterloo, and the Waterloo Economic Development Corporation (EDC) as a member of the Region's new OCE Autonomous Vehicle Innovation Network. We also regularly attend tech events and network within the region to stay top of everything happening in the Region. Lately, we've been spending a lot of time on University of Waterloo campus, hosting employer info sessions and participating in job fairs. We also seek to hire University of Waterloo as often as possible; both co-ops and full-time employees. It's really important to us to attract top talent, and University of Waterloo is a leading source.
---
R+T Park ; You've recently joined the firm after spending a number of years at the Accelerator Centre yourself, what finally tempted you to join a startup and how will you be helping the business grow?
EJ: Being at the AC gives you a unique opportunity to get a close look at the incredible businesses being built both at the AC and in Waterloo Region in general. So it is almost inevitable that, at some point, you catch the startup bug and want to be part of building something. I've always loved Ecopia. I spent a lot of time with the co-founders in the early days. I found them to be an incredible group of people. They are smart, kind and work really really hard. Those are the kind of qualities I look for in a person and in a company I want to be part of. So it was just time for me to take the leap of faith and join a scaling business that I admire work with founders I admire. I also think I bring to them a really unique background. Through my work at the AC I have become really well connected to incubation hubs and government programs within Ontario and across Canada. I have my finger on the pulse of innovation across Canada. I believe I can help Ecopia penetrate the Canadian market – which is quite a challenge. The skills I honed at the AC – everything from facilities management, to operations management, to project management and fundraising will all be beneficial in this new role. And I think I can help the company grow culture within the business. The team is predominately engineering right now, but as we scale that is changing.
---
R+T Park: What lies next for Ecopia?
EJ: Well obviously growth. We are digitizing the physical world and there's huge demand for the intelligence and insight we provide. And we can do it with a level of speed and efficiency that is unprecedented so we are able to put great, highly detailed business intelligence in the hands of organizations who need it most – information they never thought it was possible to acquire. We also touch more industries that I could even have imagined before joining the company. I didn't realize how this technology could be transferable across so many sectors and applications. We sit squarely in the middle of the Smart City movement. That's a global conversation and we contribute a critical business intelligence component to that discussion.