Evercloak to Lead Upcoming NGen Project
AC Client Evercloak joins collaborative project poised to fundamentally transform Canada's cleantech industry
By Stephanie Ye-Mowe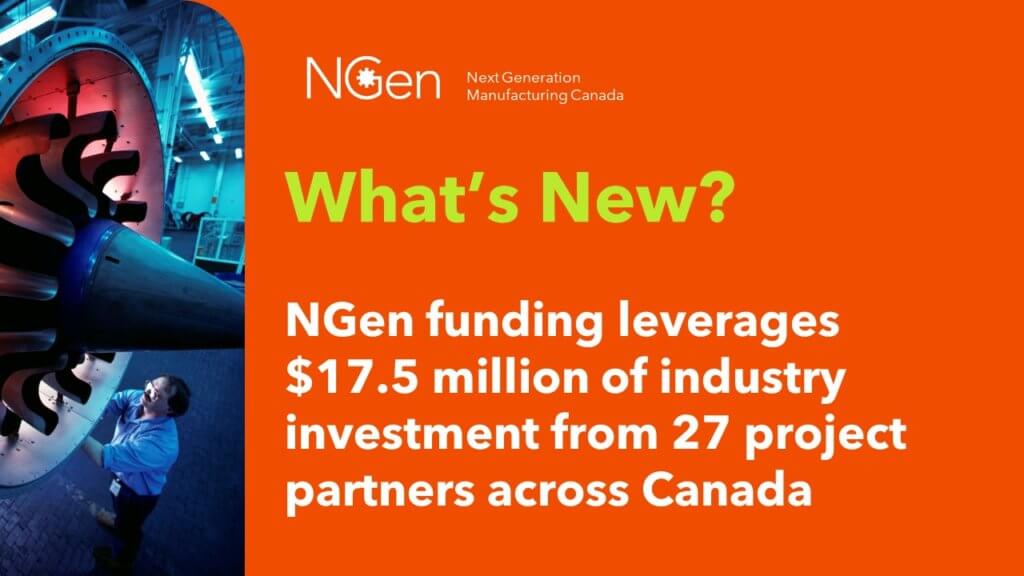 Next Generation Manufacturing Canada (NGen), the industry-led organization behind Canada's Advanced Manufacturing Supercluster, recently unveiled plans to invest $11.3 M into nine cutting-edge projects. Among the 27 firms participating in this collaborative initiative, is Waterloo-based startup Evercloak. The nanomaterial specialist will work alongside other innovative firms to develop key technologies that will solidify Canada's place as a global leader in sustainability and environmental innovation.
Founded in 2018, Evercloak specializes in the advanced manufacturing of 2D nanomaterials. The firm is best known for its patented manufacturing process for the continuous coating of single layer nanomaterials over large areas. As part of the recently announced initiative, the materials innovation startup will be providing its unique expertise to two of the nine projects receiving NGen co-investment.
The first of these projects, entitled 'Advancing Large-Scale Graphene and Thin-Film Membrane Manufacturing', will see Evercloak acting as project lead. With the support of partner ZEN Graphene, Evercloak will work on revolutionizing the process of manufacturing graphene and other thin-film membranes. Graphene has long promised to deliver immense benefits across a diverse range of technology applications. If successful, the resulting process will unlock a number of opportunities for the cleantech sector.
"This collaborative project between Zen and Evercloak will fundamentally transform the manufacturing of graphene thin films and will bring forward environmentally friendly solutions in strategic clean technology areas"

John Laughlin, NGen CTO
The second partnership arising from NGen's announcement will be between Evercloak and NanoCnet. The partnership will see the Waterloo-based duo jointly design a system for manufacturing flexible, transparent electrodes and heaters with clean technology applications in batteries, electronics, and solar cells.
The announced funding will be provided through Canada's Innovation Supercluster Initiative, a program designed to accelerate the development of high-potential technologies by promoting collaboration between key industry leaders. The initiative is part of a strategy to support economic growth in Canada and bolster the nation's competitiveness in global markets.
"The advanced manufacturing projects we support combine some of the best in knowledge, technologies and production capability that Canada has to offer," said Jayson Myers, CEO, NGen.
"Collaboration allows Canadian companies to create leading-edge solutions for Canada that can then be leveraged to capture new market opportunities around the world."
---
In a related story, AC graduate Clearpath Robotics will also see its technology supporting an NGen funded project. Prescientx, one of the companies participating in NGen's Disinfection Robot Challenge, recently announced that it will be using Clearpath's OTTO AMR platform in the development of its autonomous sanitation fleet.