Charity Beer Garden raises over $600 for #Farwell4Hire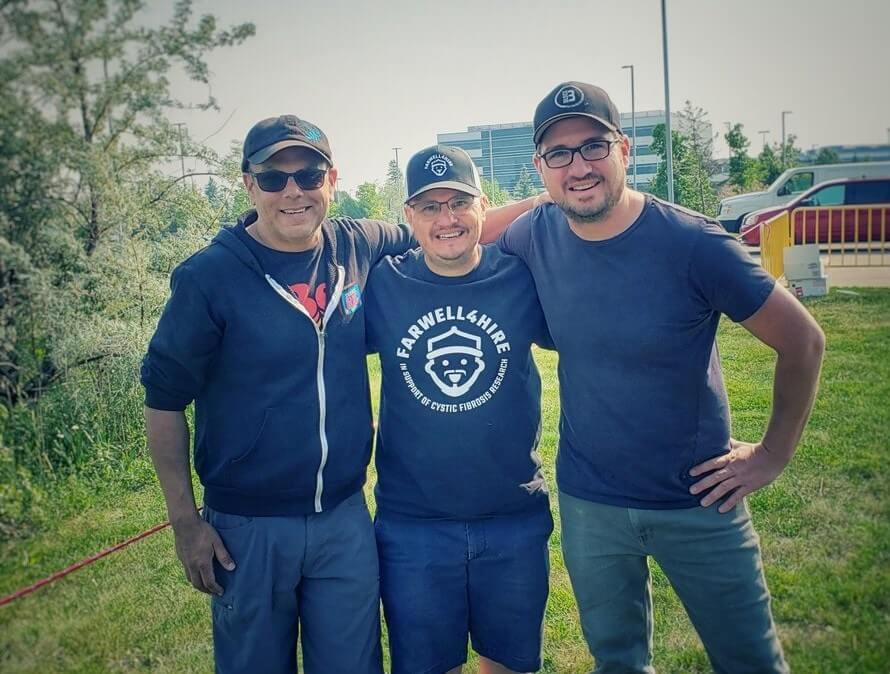 We held our first beer garden of 2023 last Wednesday, and we can tell you that it sure is good to be back!
It was wonderful to welcome people back to our community events and see people out as they shared a drink, enjoyed some delicious food and soaked up all that sunshine.
Each year, local radio host + friend of R+T Park Mike Farwell embarks on a quest to raise funds to combat cystic fibrosis (CF), the most common fatal genetic disease in Canada, which took the lives of Mike's two sisters. Since Farwell4Hire began, it has helped to contribute more than $1-million to CF research.
The R+T Park teamed up with Block Three Brewing, S.W.A.T, and Mike Farwell's to support his #Farwell4Hire campaign, raising money for cystic fibrosis. Together the event was able to raise over $600!
Thank you to all the community members who came out and supported this event!
Learn more about Farwell4Hire and Donate Here!