AC Grad Rapid Novor Raises $5M to Decode Human Immune System
Funding will allow the University of Waterloo biotech spin-off to support efforts to find a COVID-19 vaccine
Rapid Novor, a world leader in antibody-protein sequencing technology, is preparing to scale new heights with the help of a $5 million USD investment. The announcement comes following successful Series A round of financing by the Waterloo biotech firm.
Founded in 2015, Rapid Novor specializes in protein sequencing for medical and pharmaceutical research. The investment will enable the company to further expand its operations, with plans underway to double its team and add an additional 11,000 sq ft to its facilities.
Since graduating from the Accelerator Centre in 2018, the company has gone on leave a profound impact on the life sciences and bioinformatics industry.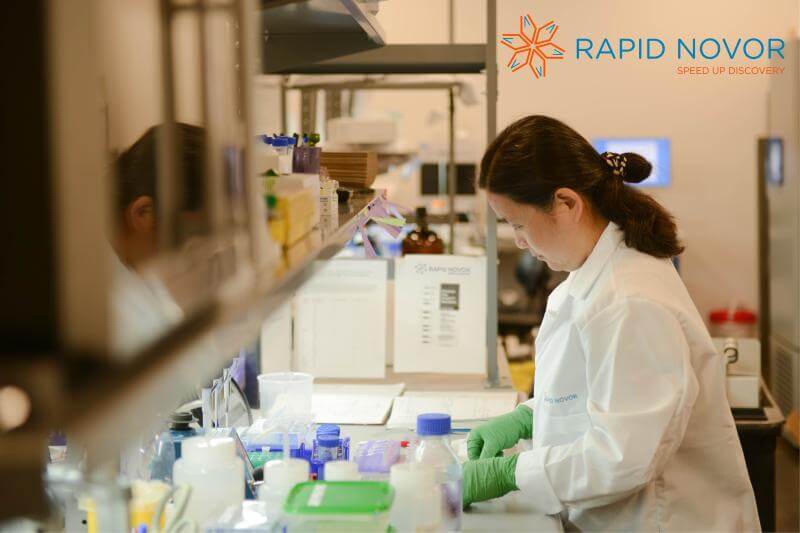 The $5 million USD investment will go a long way in helping the company reach its long-term goal of decoding the human immune system. If successful, the techniques developed by the firm could be critical in the fight across COVID-19, streamlining the early-stages of drug development for vaccine makers.
"Our technology development is at the tipping point to make direct decoding of the antibody-mediated immune response a reality,"

Mr. Mingjie Xie, CEO of Rapid Novor
"While the importance of antibodies in immunity is well understood, there is currently no other technology available to directly sequence and profile antibody proteins from blood. Our technology fills this void. With insight into the exact antibodies in blood and their quantity changes over time, we have a wealth of data to mine in relation to infectious diseases, autoimmune diseases, cancer, and other conditions," says Rapid Novor Founder and CEO, Mingjie Xie.
---